Kyiv is not in the lack of extraordinary places. Some are about history, some about art, and some about contemporary mixology and drinking scene. Among them, there are bars where techie millennials choose to spend their free time. Following up our first article on Top Bars Worth a Visit in Kyiv, we have prepared a new piece for you. This time about more low-key and dive locations.
Amigos Bar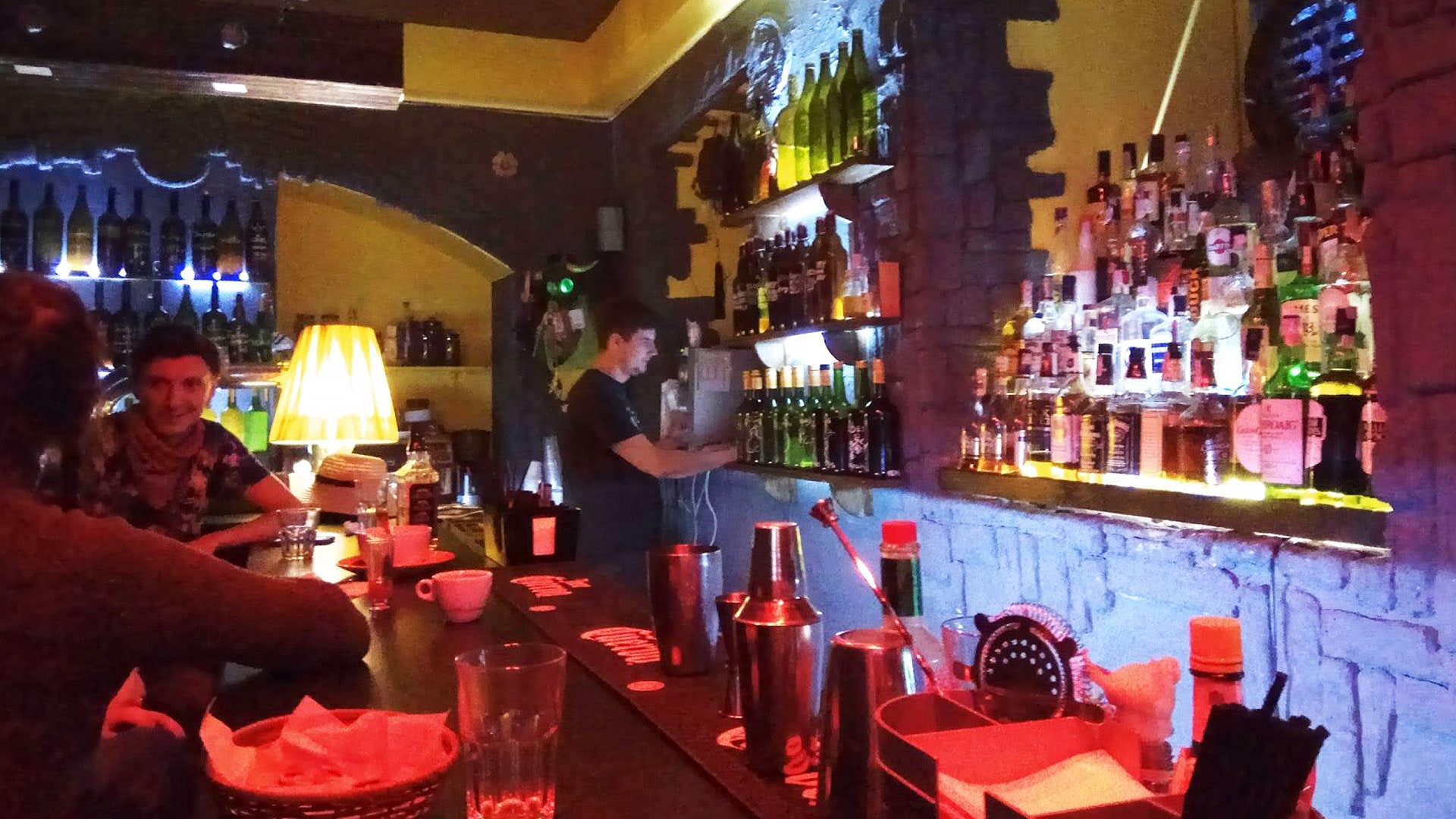 BBQ and artisanal liquor bar based in Podil with over 100 different homemade liqueurs and cordials. The kitchen does a blend of Mexican and Caucasus cuisine dishes, where BBQ is cooked over an open fire. Our PM Nikolay who has worked on Gooroo case visits this place every time he comes to Kyiv to enjoy an open summer terrace and great atmosphere.
The owners of this bar also hold the annual event called BOMZHPARTY, and "bomzh" translates as "bum". It's a series of parties for those who want to get rid of the burden of material values. Of course, the theme of the party dictates its dress code. People wear their oldest and worn-out clothes and do the matching makeup to look like they don't care about social status. No expensive watches or fancy clothes.
How to find:
Khoryva Street, 45/24
Just follow the address, and you will see colourful signage
Ask Alexander for the date and location of the next BOMZHPARTY
HVLV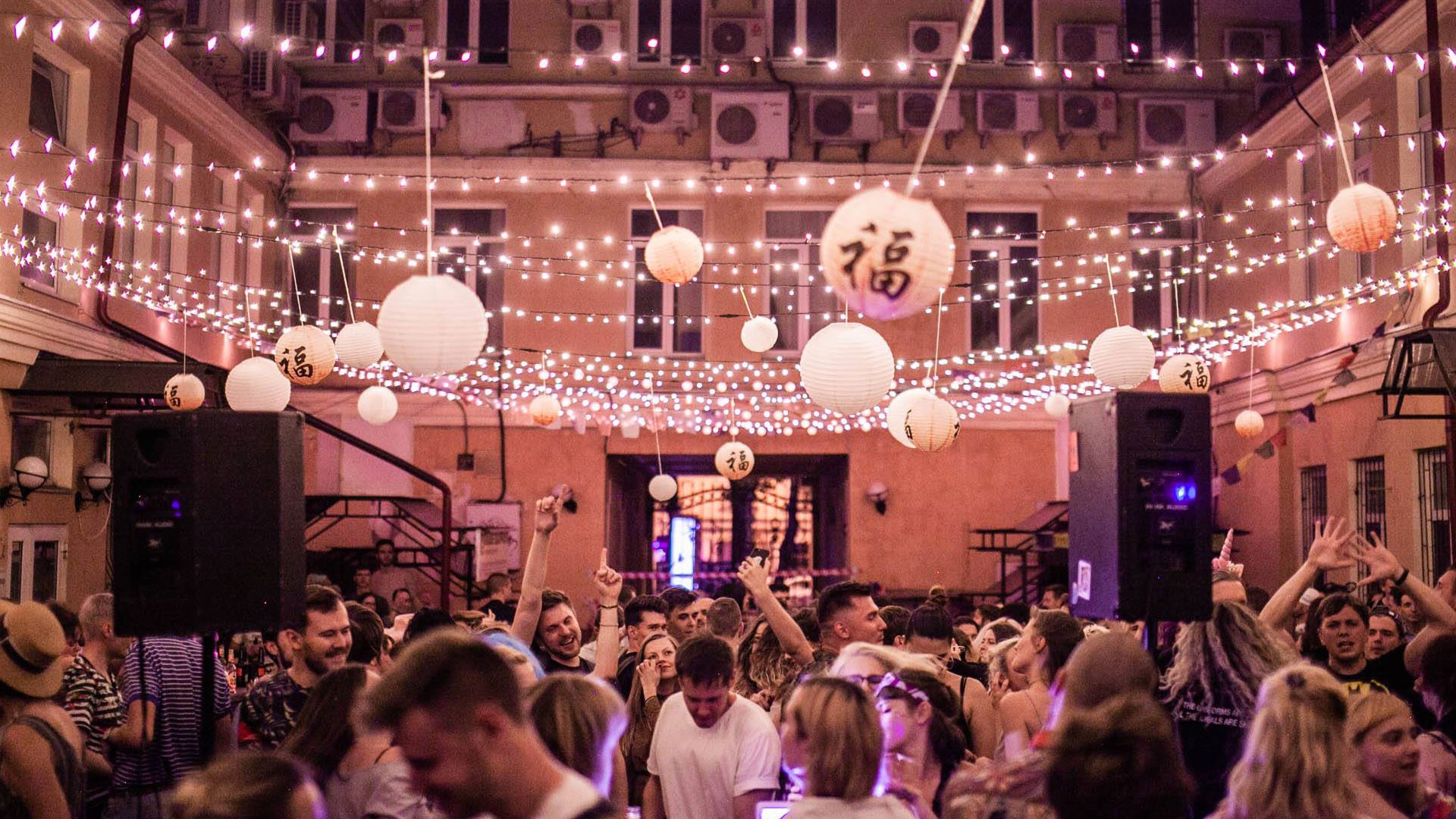 This hangout space is named after Ukrainian writer and poet Mykola Khvylovy. It is situated in Podil District of Kyiv. Its spacious hall occupies the whole basement and can host up to 100 guests. There is the main zone with a bar counter and hi-end acoustic system, and also a small separate room equipped for watching movies. The bar card offers classic cocktails, traditional Ukrainian drinks, and craft beer.
The place has a comfortable inner courtyard, where you can chill with your friends and listen to a DJ.
HVLV is also famous for its unusual and creative parties, from Vertuha Vinyl Party where you can listen to the latest popular music to Dog Days with music, dancing, midnight talks, drinks and great mood.
Besides, you can meet the owners of the place right behind the bar counter. They spend a lot of time there, communicating with guests and collecting their feedback directly.
The place also hosts acoustic concerts, dance parties, exhibitions, poetry and cinema evenings. It is not just a party space but a platform dedicated to art, where techies and media gurus from NewsFront PR agency like to have a good time.
How to find:
Verkhniy Val 18
When you see the building, find the arc, and go inside to the entrance in the far right corner of the yard. Have fun!
Бар Твоих Друзей

(Your Friends' Bar)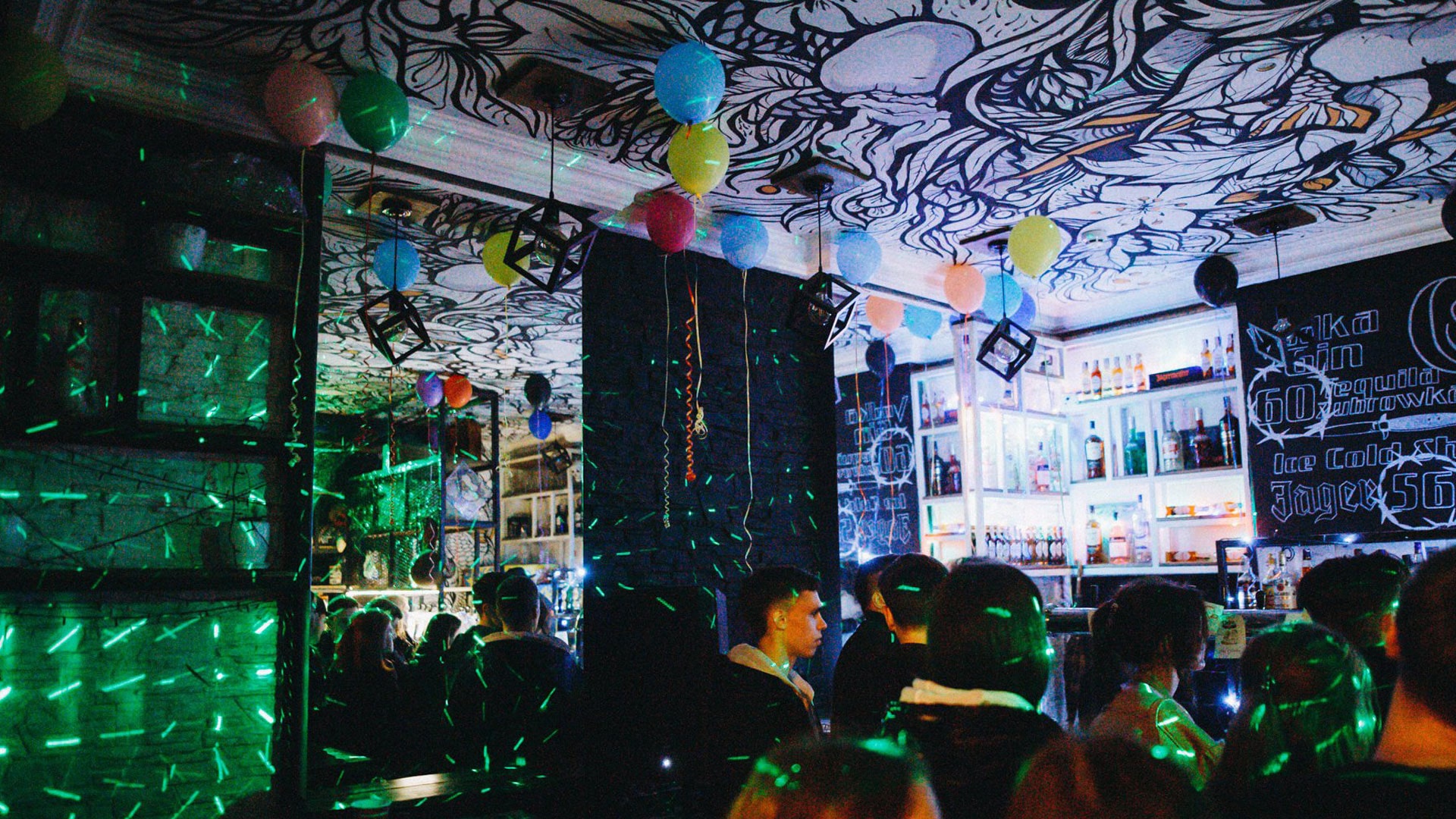 TIn English, the name of this spot means "Your Friends' Bar". It is a soulful place where the atmosphere evokes memories about carefree times. It is located just in the yard of an abandoned historic house and has loungers and swings on the territory.
The place is famous for its variety of cider flavors. There is also table tennis, a movie projector for cinema evenings, and DJ parties. A great way of spending time in a calm and positive-driven environment. Folks from Ukrainian Association of Fintech and Innovation Companies are the loyal visitors there.
How to find:
Mykhailivs'ka Street, 13
The illumination and happy crowd noise will not let you pass by the place
Buena Vista Social Bar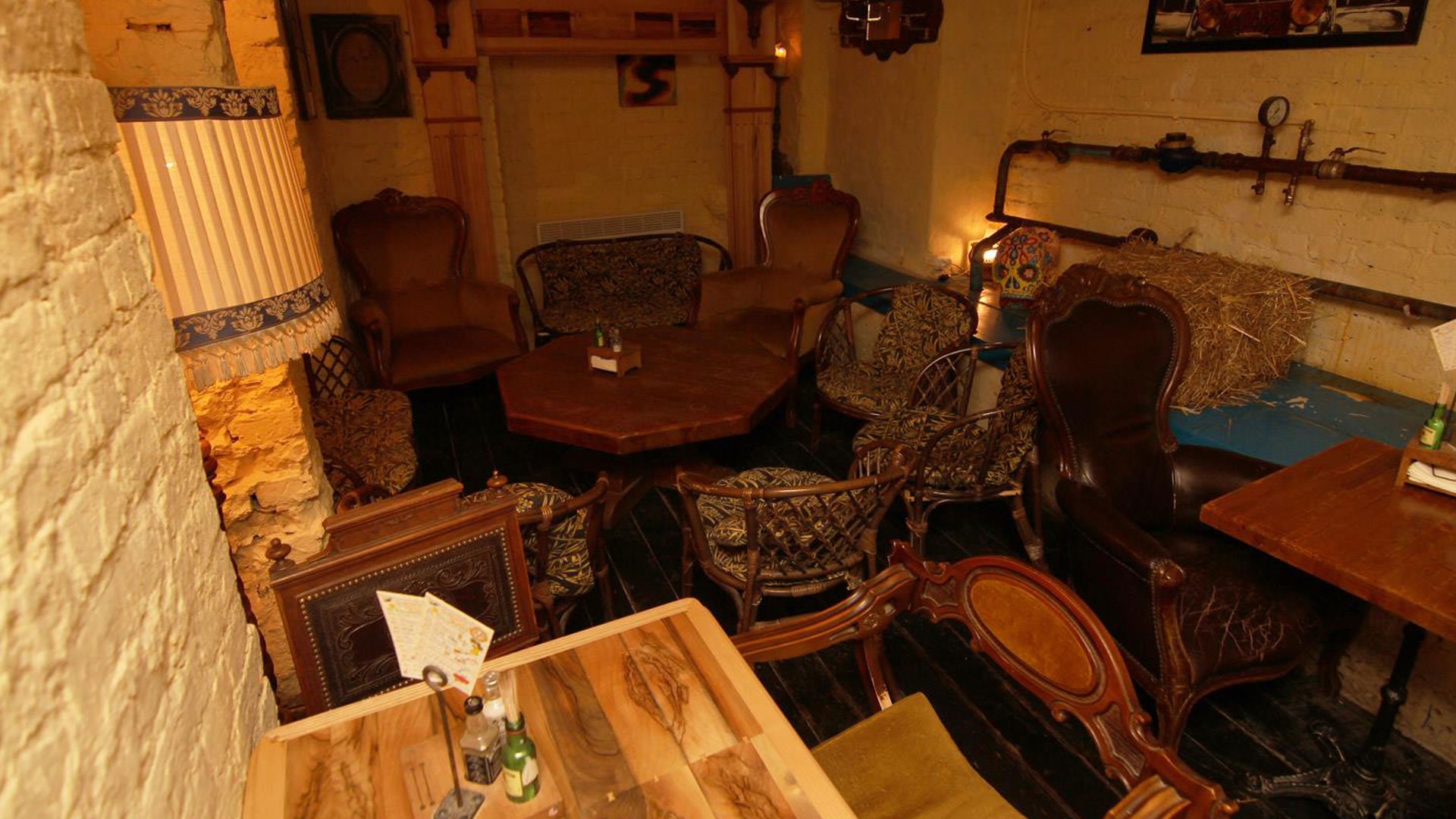 It's a festive Latina and Cuba club at the very heart of Kyiv. There are evenings of jam-sessions and dances. The hot and passionate atmosphere and constant movement are the features of this place. Visitors can taste traditional Latin, Caribbean, Cuban, Spanish, American, and Mexican food. Buena Vista also gives lessons on Latin dances, which our QA engineer Katherina who has tested our Spam Hound app is attending for quite a long time.
It is a gathering spot for all Hispanics and a popular place for visitors of the city in general.
How to find:
Velyka Zhytomyrska Street, 8/14
You won't miss it thanks to its colorful exterior!
Буду Позже

(See You Later)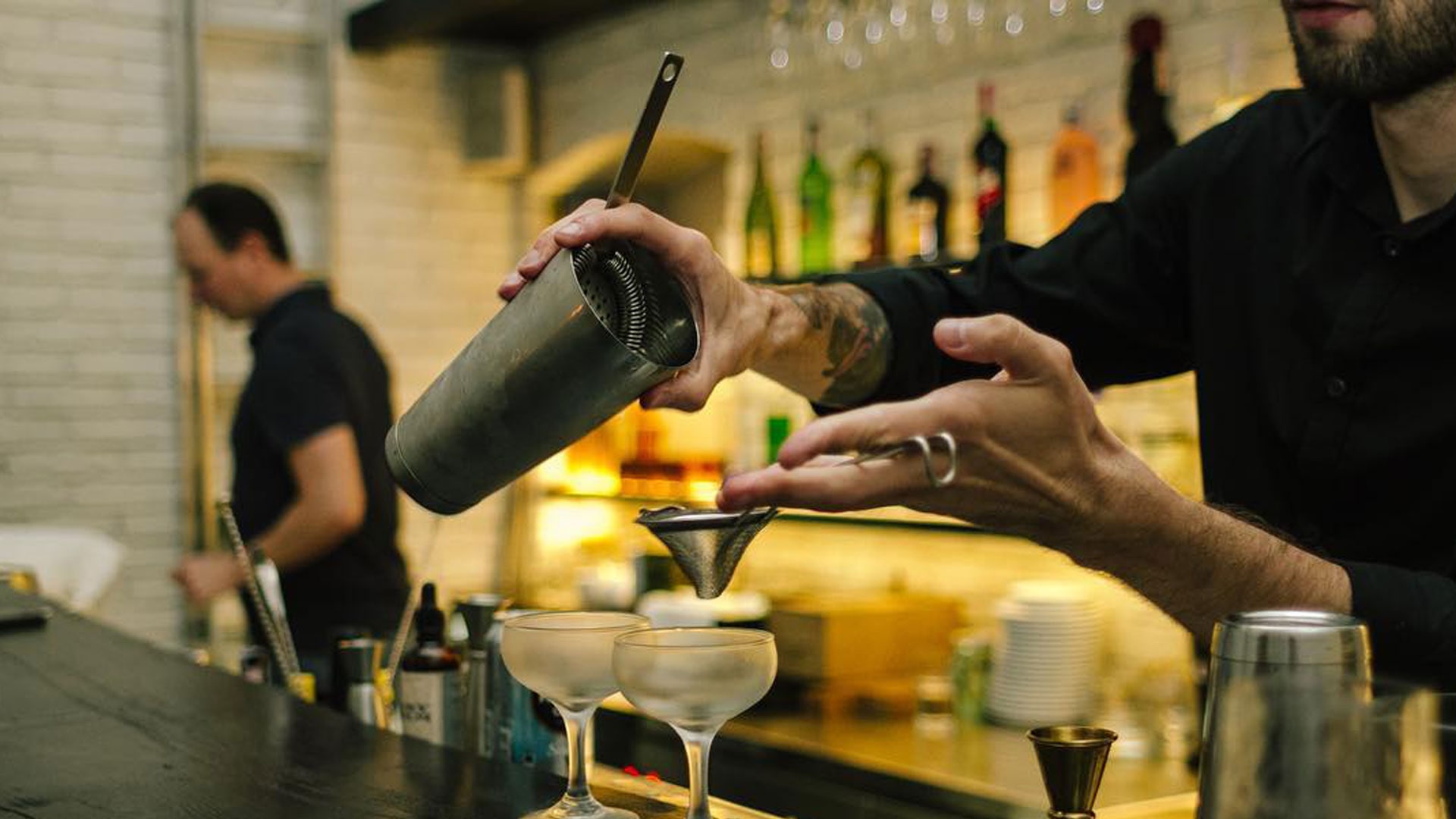 The name of this cocktail bar translates into "See You Later" and hints that once you get inside, you may lose track of time. Our frontend developer Yaroslav who has worked on Quandoo project is a regular guest there.
Unlike most bars, "See You Later" is situated on the ground floor of a pre-war building, which lends to the vibe of this small and unpretentious place: natural light, white brick walls, high ceilings, and comfortable sofas. Its primary focus is cocktails, but the menu also includes coffee, wine, and delicious appetizers and pastries.
Here, you neither have to yell your order nor struggle to hear your date. Its minimalistic interior, friendly service, and meticulous QA of drinks and food are all designed to delight guests with a unique experience in Kyiv. Soft jazz gives an extra point to the atmosphere.
How to find:
Krutyi Uzviz 6/2
"See You Later" is located on the ground floor of a five-story building behind the Bessarabka market. Turn your back to the market, walk on the right-hand side of the street for about 50 meters up, and you will find a big glass door with no sign next to an archway. Walk right in!
The Cinematographer's Party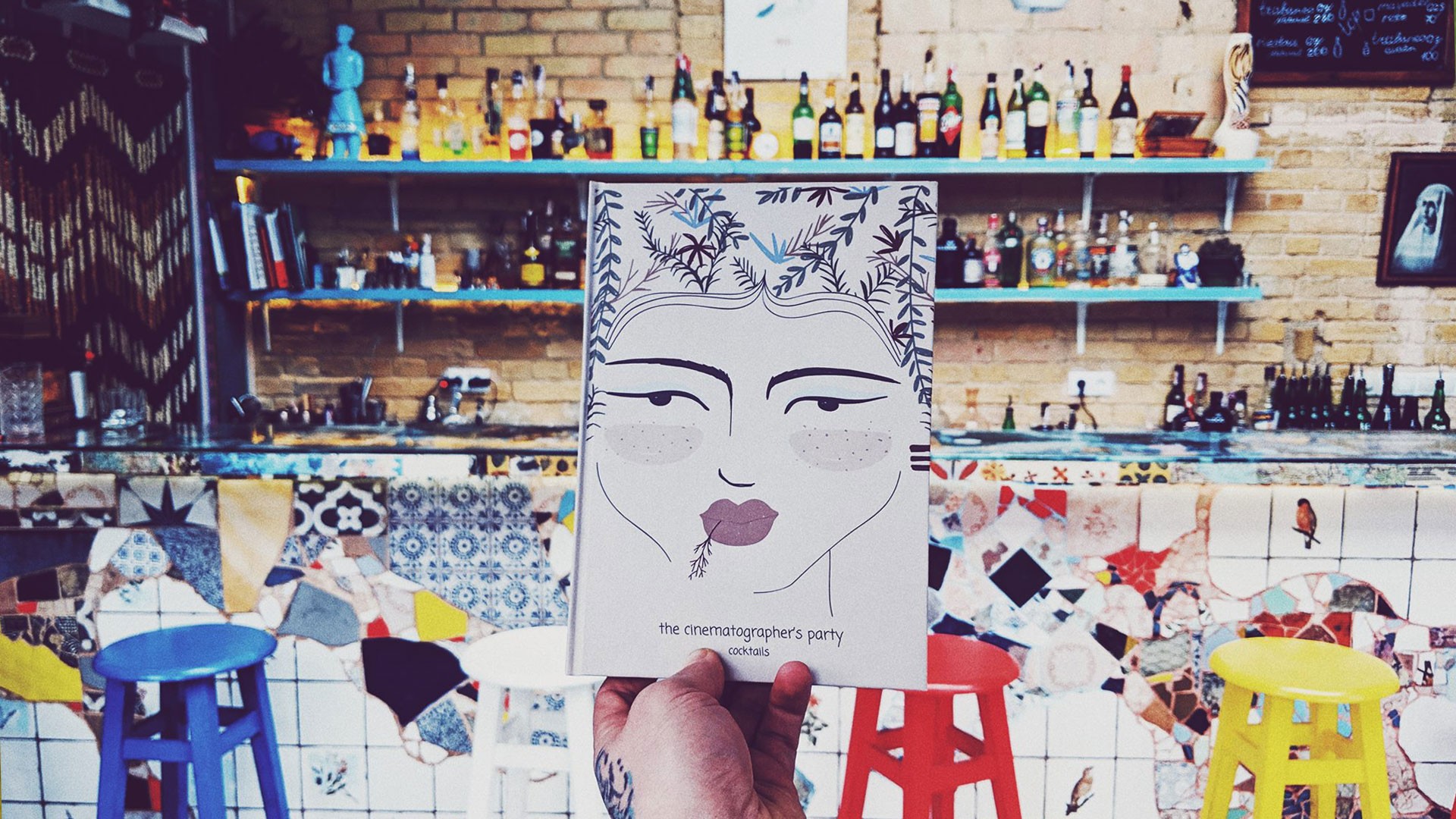 The name of the bar becomes clear when you find out it was opened by the director. And "The cinematographer's party" is a quote from the song of the owner's favorite musician Paul Simon.
The main concept of this place is a regional bar with quality food and cocktails at affordable prices. Although almost every visitor there is at least somehow related to cinema or advertising, our Python developer Andriy who has worked on Justin Alexander project, enjoys this place too.
How to find:
Velyka Zhytomyrska Street 34
It's easy to find. See the happy faces right behind the windows? Get in!
Bar /13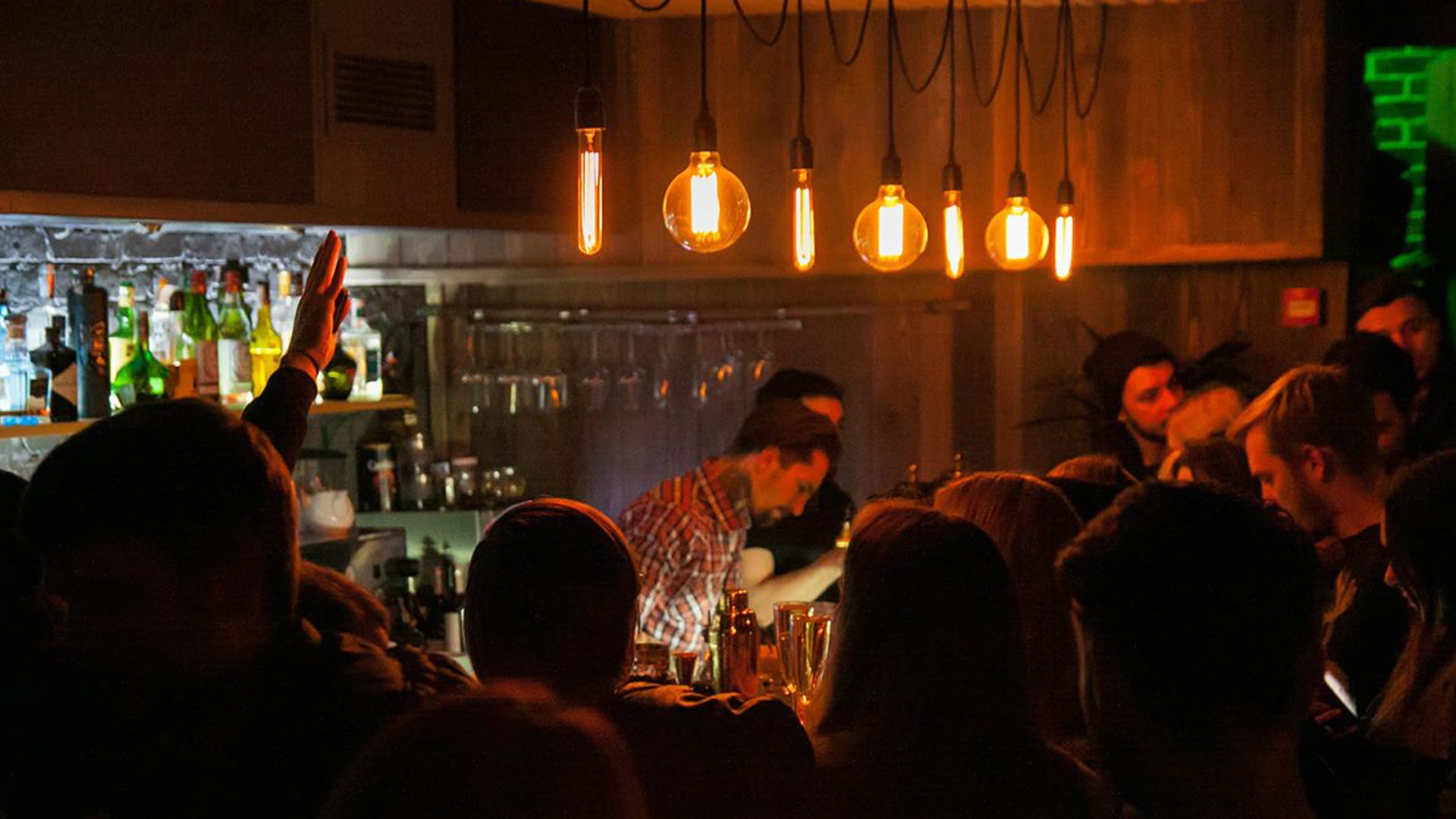 The place is famous for its signature cocktails that are meant to surprise the guests. You can order both alcoholic and non-alcoholic ones. The bar card includes whiskey, scotch, bourbon, wine, vermouth, liquors, beer, and cider.
The bartenders are the real highlight of this place. These guys will prepare a drink according to any visitor's wishes and will offer you cocktails that you have never tried before. And if you are into music, you can enjoy DJs play in the second room of the bar.
The bar is located in the quiet and historic district of the Kyiv city center. If you like art, there is a gallery just on the opposite side of the road, which has its own bar too. Our CEO Konstantin visits this spot from time to time with our partner Barry, CO-Founder of Killer Bee consulting agency.
How to find:
Reytarska Street, 21/13
Once you get there, you'll see green light out front. Go downstairs to enter the bar.
Drunk Cherry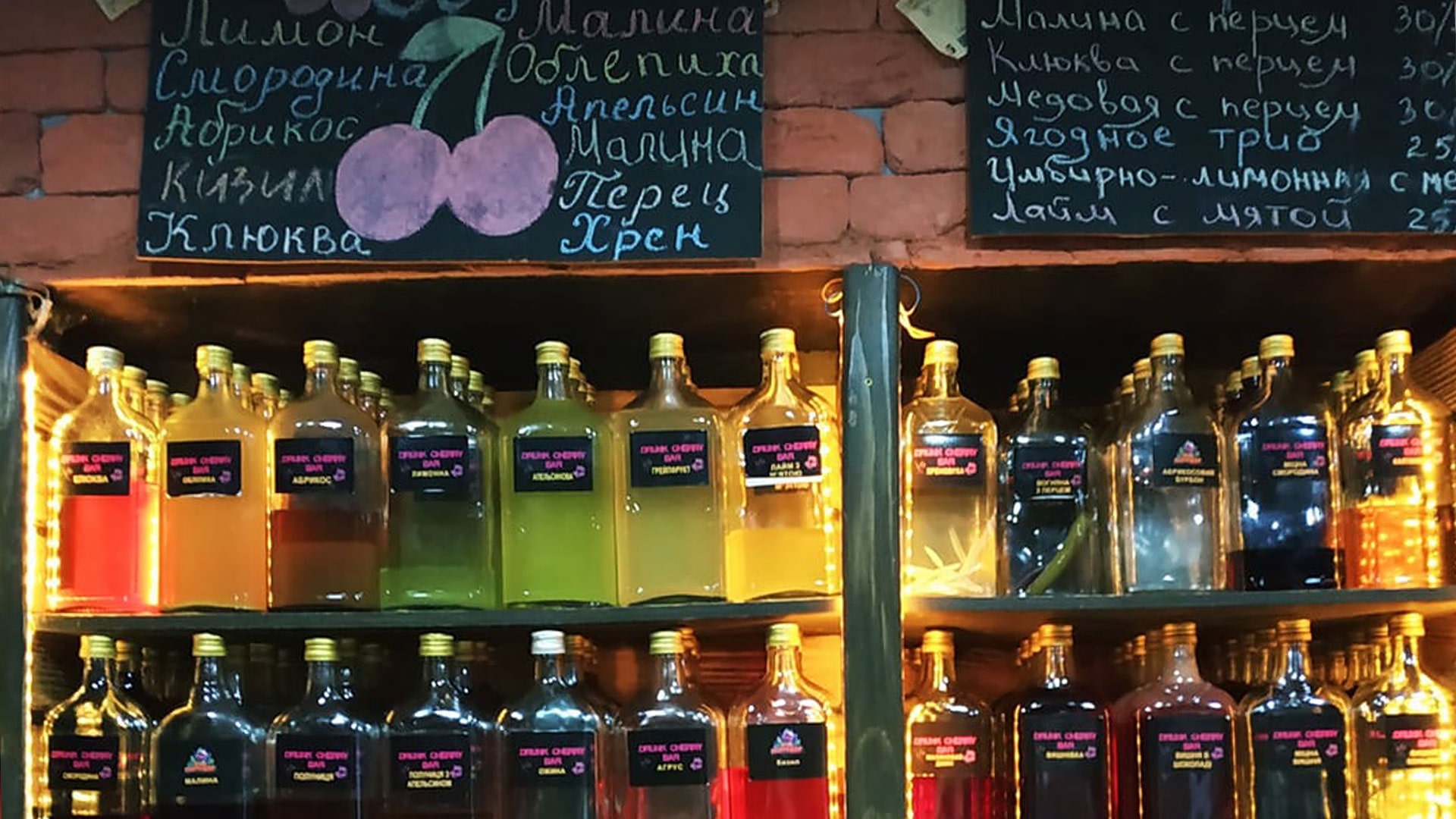 It is a bar-shop located in 2 minutes walk from Lva Tolstogo metro station. This cozy place is your chance to try a legendary cherry tincture from Lviv city, made according to a century-old recipe. They also offer a to-go option so that you can take a bottle home. Besides, the design of the bottle is very nice-looking, which makes it a nice gift or a souvenir option. Many of our clients and colleagues, especially from Zaporizhia Redwerk's office, do not miss a chance to grab some Damask-colored outturn.
How to find:
Velyka Vasylkivska Street, 16
Once you went out from the corner exit of the metro station, go left past McDonald's for about 100 meters, and you'll see a cherry logo. Cheers!
About Redwerk
We are an outsourcing software development agency that has expertise in E-commerce, Business Automation, E-health, Media & Entertainment, E-government, Game Dev, Startups & Innovation. But don't think we are just a bunch of tech nerds that code 24/7. We love having a great time in our city with all its variety of great bars that offer delicious food and cocktails. And we are positive you will love it too! That is why we are always happy to take our partners and clients to those special places and have fun.