Get PDF
×
Where do you want us to send our Breukelen Cellars E-commerce case study?

Breukelen CellarsNew York, NY, United States
Breukelen Cellars is a wine shop and art boutique in the heart of Brooklyn, NY.
Redwerk team coped with e-commerce solution within a set time and passed through every development phase to get an attractive design and convenient functionality of the Breukelen Cellars online store.
Redwerk can provide online shops and web presence for businesses of any size.
Challenge
There is nothing that's not to like about a good wine store, especially when it's online. When Breukelen Cellars, a popular combination of an art gallery and a wine shop in Brooklyn, New York, asked us to help them build their web presence, we were of course happy to work towards a common good. The specific task for Redwerk's engineers, in this case, was to transfer a physical store to the web, including the following aspects:
Inventory and shop: The availability of products had to be tracked by the system, and if an item was out of stock, this had to be indicated to the user. The PayPal service had to be used to accept payments, and payments via merch.bankofamerica.com also had to be supported and configured correctly.
We had to implement standard features of a CMS like the ability to modify text, add pages or write blog posts.
Create a persistent option to subscribe to a news bulletin throughout the website.
Migrate from the previously configured mailchimp to mailgun, as this was supported by the Rackspace cloud service.
However, the task entrusted to Redwerk contained also more creative aspects. In addition to the shop itself we were responsible for a full re-design of the website based on the WordPress system, while maintaining the general layout and flow of actions. This had to be developed in a short space of time, and based on a general description of the desired look and feel.
We were also to put the site live.
Solution
The cornerstone of the project was to choose which CMS platform to use. We were torn between WordPress (with WP e-commerce and WooCommerce plugins) and PrestaShop. However, PrestaShop did not suit us as it was harder to get started with it than by using WordPress. The WP e-commerce plugin is the most popular plugin for e-commerce, but there were a lot of negative user comments (50%) about bugs and other issues. Therefore we created a small prototype to test the functionality of the WordPress plugins and check if they could be the solution to our problem.
The winner of these trial runs was one worthy plugin which can integrate with WooCommerce for subscriptions and also has the ability to create email campaigns. It uses the mailchimp service. We were able to download and integrated it with WooCommerce.
It was decided early on that we would use an existing WordPress theme for the design, and we presented three different themes to choose from to the client. In the end, we chose a highly adaptive scene that would play well with mobile layouts, however, we had to tweak it slightly for the store, where not all of the fonts changed their sizes for low resolutions, making some buttons overlap.
In terms of making the finished product not only usable, but also attractive, we completely re-designed the landing page, and once this was approved by the client, we started work on the remaining pages.
Some of the other tweaks which we applied to the design and structure of the website were:
Adapting the application for a responsive design, to ensure the best possible user experience, regardless of device.
Applying the Disqus comment system used for easy management of comments within the WordPress admin panel. Provides full integration with Facebook and Twitter accounts, making it easier to post comments.
Creating an own plugin to integrate Mailgun with WooCommerce.
At the end of the project lifecycle, we deployed the project to the production server. First, the application was protected with a password so that our client would have a chance to register articles in the database, but this was removed when the site was ready to be used by buying customers.
The finished website consists of the following features:
Wine shop
Blog with news
Coupons and account management functions
4
developers worked on the project
3
months from 0 to launch
Results
When it comes to the development of new web-page, then JavaScript development company enters the scene. Redwerk's talented web developers and designers proved their efficiency and adaptability once again, and succeeded in creating an online wine store in a relatively short period of time, by first working off the existing theme and then designing a better-looking one. The fact that we decided to use the existing solution for the majority of the tasks involved in the project instead of coding our own from the start saved us valuable time and resources. The thinking behind this was that the development challenge in this case was far from new and unique, which is why it made sense to use existing the experience and solutions.
The project was made slightly trickier because we received new requests from the client while we were working on implementing the new feature, e.g. we had to add an age limiting function at the last minute but our experienced PHP outsourcing team managed with all tasks on time. These were minor inconveniences, however, and the online store was designed and made live by Redwerk, and we are happy to have one more satisfied customer.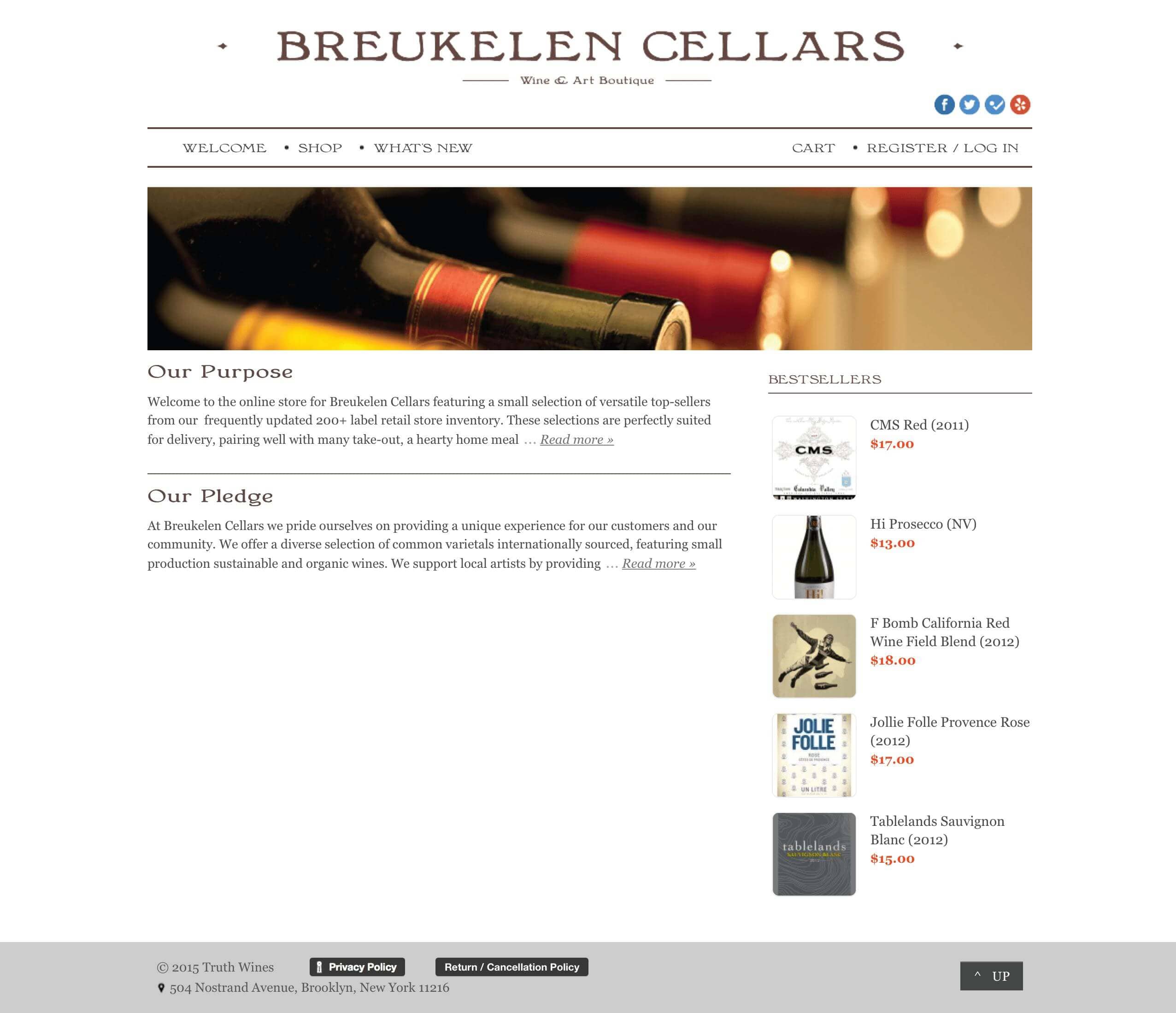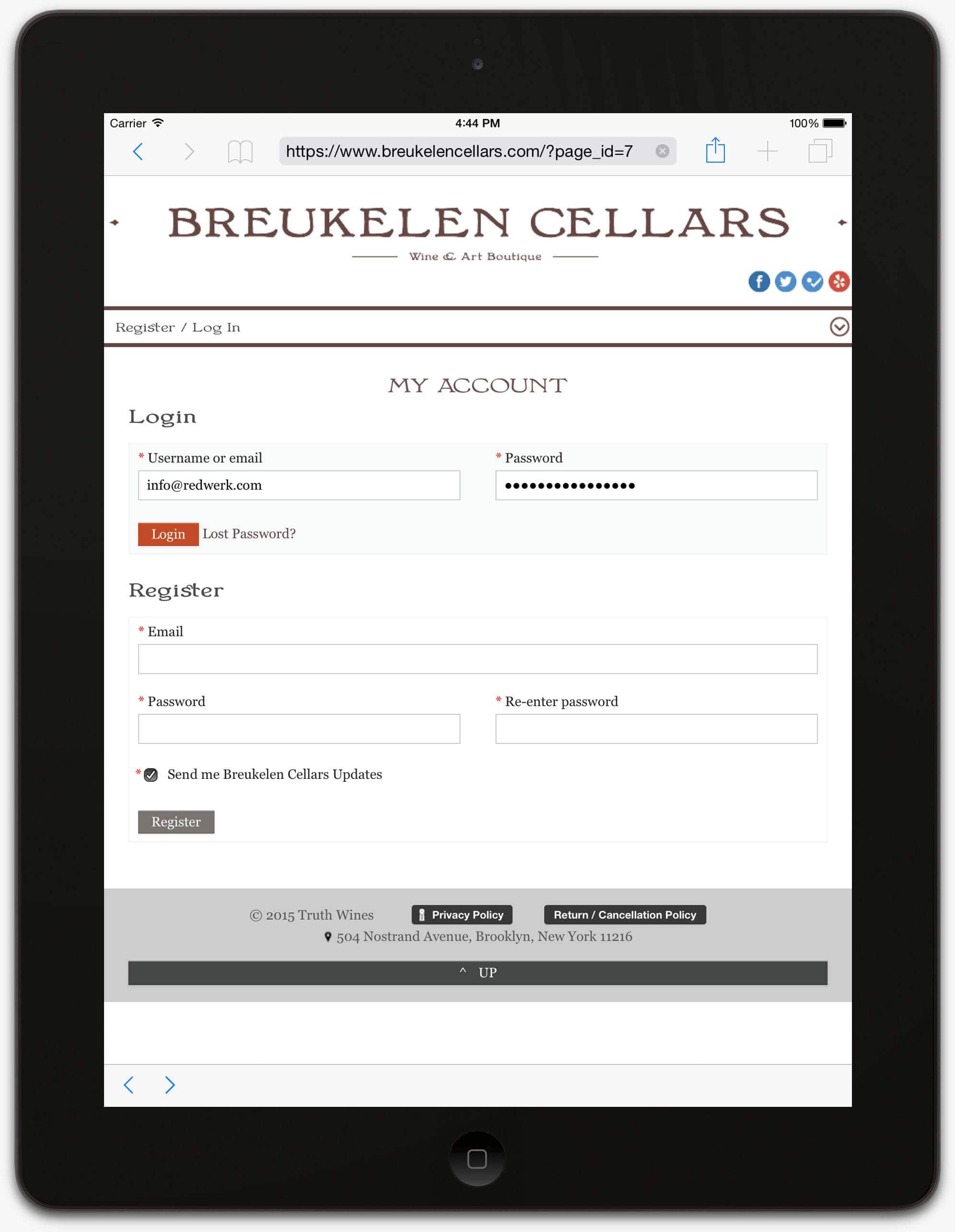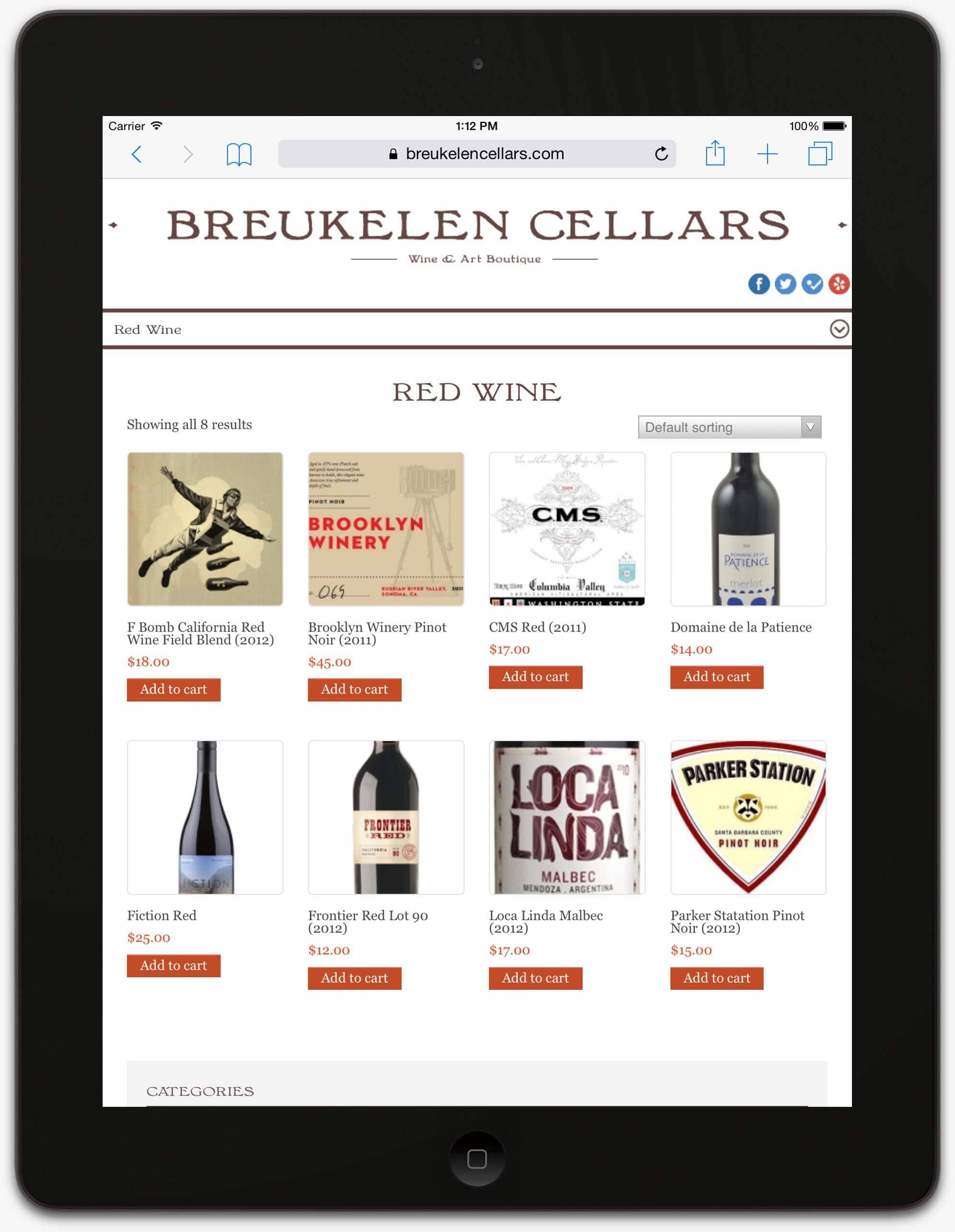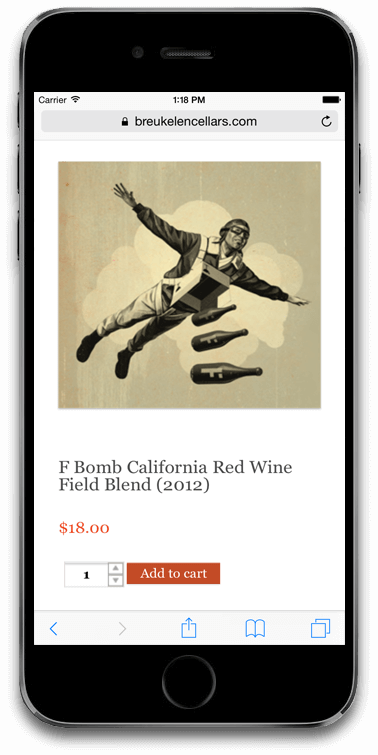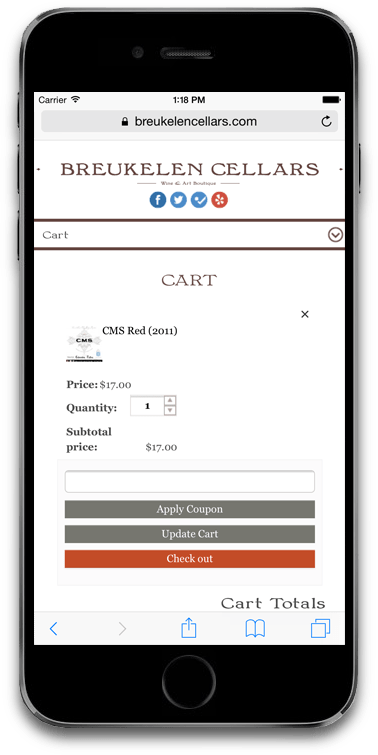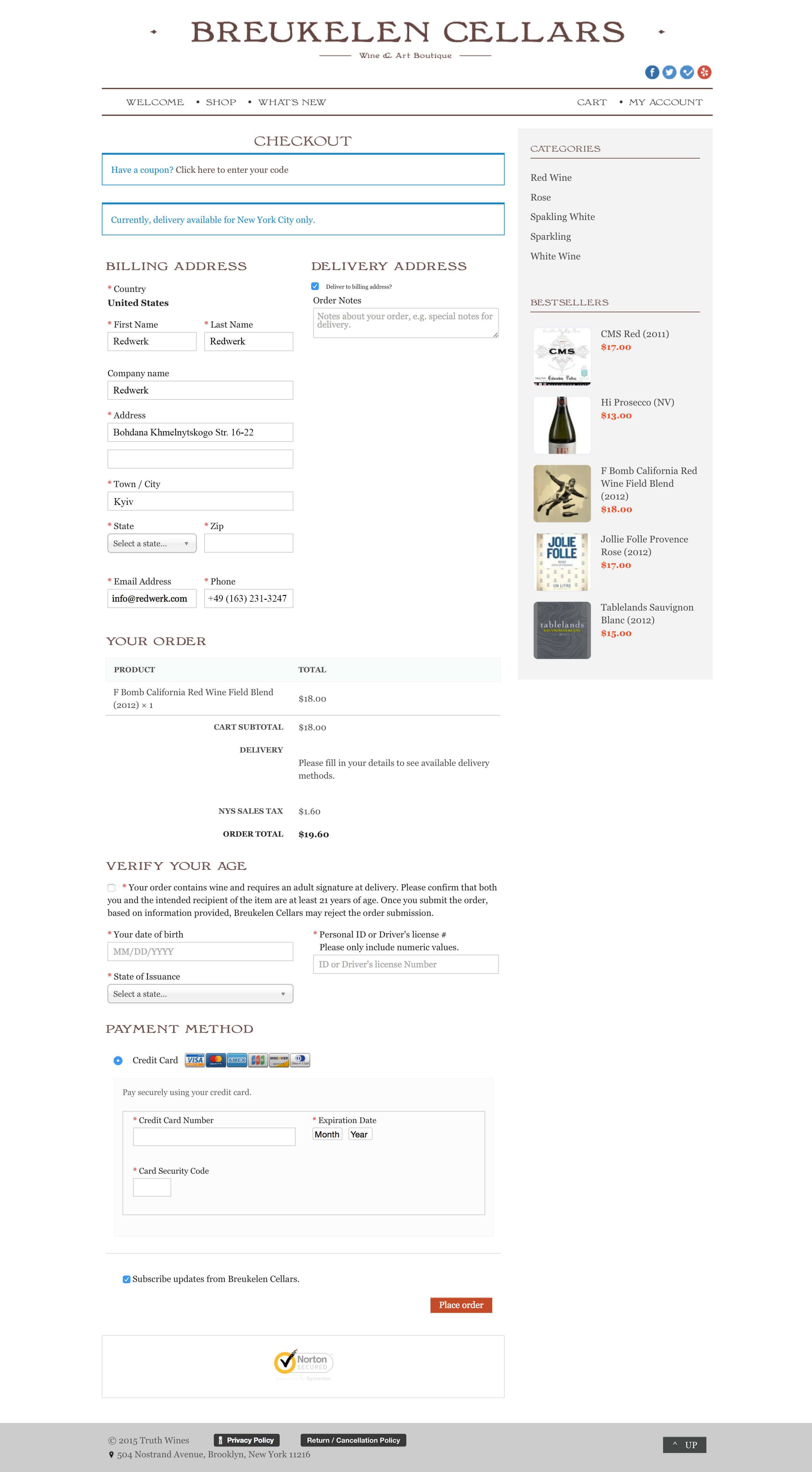 Related in Blog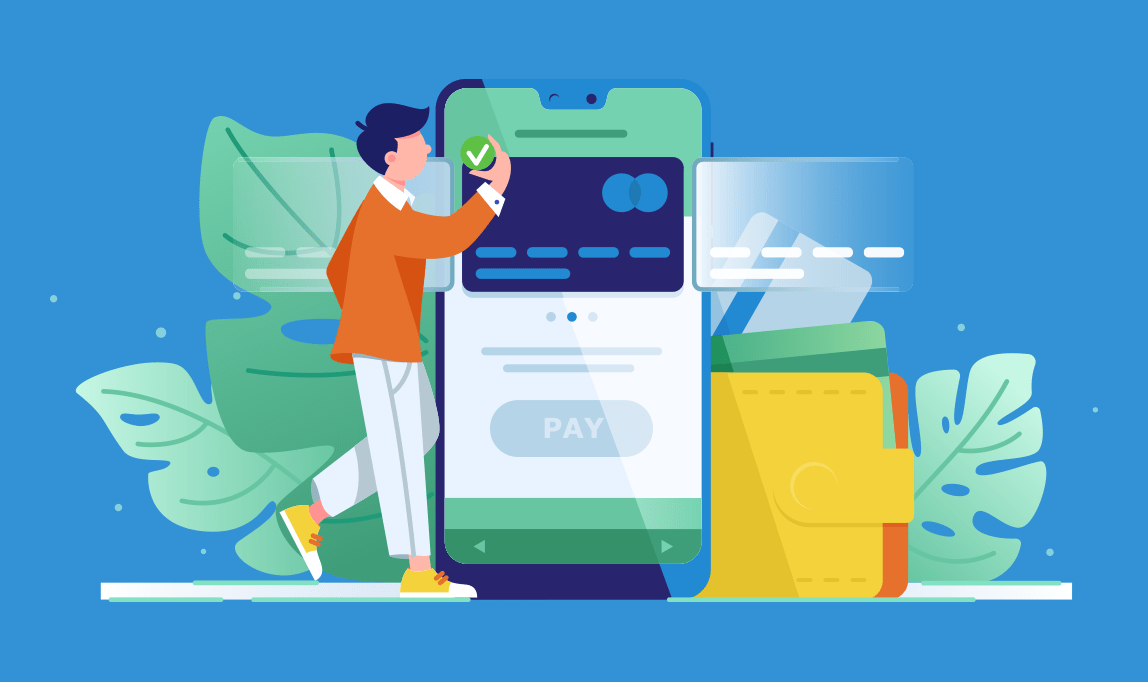 Staying competitive has always been a motivating factor for every company hoping to remain viable for a long time. As a retailer, large business, or startup, you need to monitor changing consumer habits and online shopping trends. And these changes don'...
Other Case Studies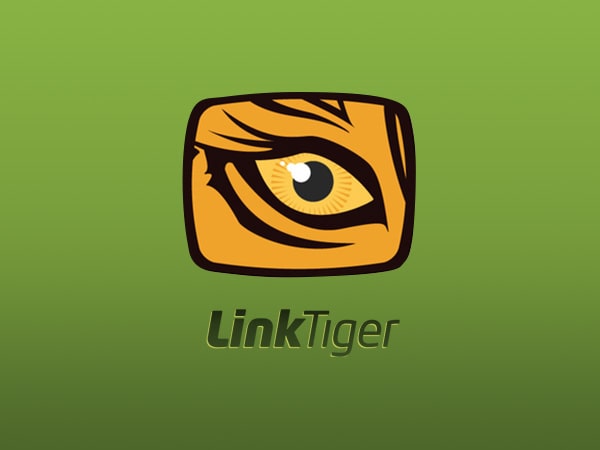 Built broken link checker capable of crawling 3M+ links and used by big names like Hosting.com
Microsoft
and US Department of Transportation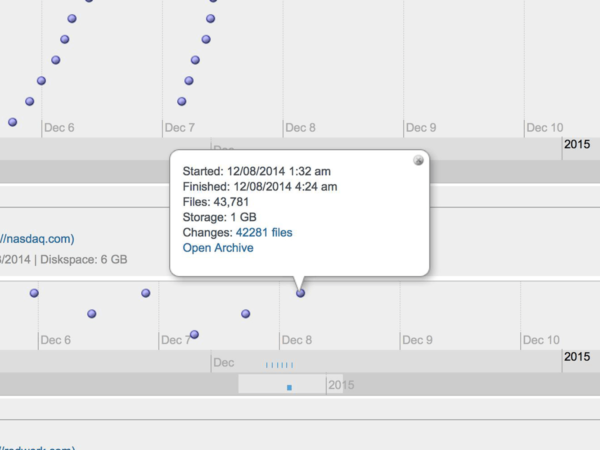 Developed website and social media archiving SaaS shortlisted as Red Herring Top 100 Global Finalist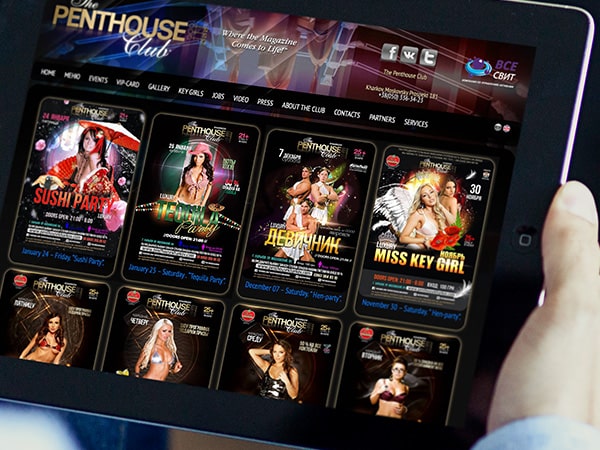 Built web presence for world-renowned entertainment brand operating for over 40 years