Back in 2014, Estonia struck the whole world with news of being the first to create a system of electronic residency, available to businesses from any country anywhere in the world. Now, years later, it becomes more and more obvious that Ukrainian companies are one of the biggest enthusiasts of this program, and Redwerk is not an exception. With a certain degree of confusion surrounding the topic of e-Residency, we want to step in and share our personal experience with it.
Redwerk's Experience
E-residency has allowed us to manage the business created in the territory of Ukraine and in accordance with its legislation online. Redwerk has gone through the process of obtaining the e-Residency firsthand, and here is what we have learned on the way.
Estonian e-Residency is not:
An actual residency and gives no rights to stay in Estonia;
A way to avoid taxes in your actual country of residence;
A citizenship, and does not imply any type of support from the Estonian government regarding holding the e-residency.
e-Residency program benefits:
Record-fast and simple company registration process;
Online operations;
No demand for a local director;
Possibility for Ukrainian citizen with e-Residency being a director;
Secure digital signature via e-Residency card;
Easier worldwide online payments and banking;
Reasonable price for business services;
Access to e-Residency network.
The challenges we faced with banking in the e-Residency program:
No possibility to open an account in Estonian bank;
Only Cyprus, Latvia, and Poland make it possible;
No list of certified banks supporting e-Residency companies.
Common Concerns
Having an experience with e-Residency, we can assume what aspects of it you may be most interested in. Below are the issues we get asked about the most.
Taxes
When a citizen of another state decides to establish a company in Estonia, it automatically becomes a tax payer in the country, and also pays taxes in other countries in accordance with their legislation, if there is a source of its income there.
Corporate tax should be paid where the profit comes from. If the activity of your company takes place mainly in the territory of one country, it will be easy to determine such a source, and you will pay taxes in one country. If it applies to several countries, then you will most likely need the help of a qualified tax consultant who can consider your situation on an individual basis.
GDRP
Your Estonian e-Residency does not mean you fall under GDPR. The local scope of GDPR is linked to the physical location of your data storage and processing, not to your residency.
GDPR applies to you if at least one of the statements below is true:
You are physically in the EU, and your data is either being processed there;
The controller or processor of your data is established in the EU.
Are you fit for the program?
There are no specific restrictions regarding the kinds of businesses that can benefit from Estonian e-Residency. But e-Residency program was designed primarily for location independent startups and businesses that offer digital services.
It means that e-Residency is not your best alternative if:
You are tied to a specific location, and you cannot offer your services with just the help of your laptop and the Internet;
Your business an office or specific facilities;
You trade physical goods.
Startup Estonia and E-Residency Kyiv Meetup
On June 13, Startup Estonia and E-Residency Meetup took place in Kyiv. The speakers shared their experience about the Estonian Startup scene, e-Residency and more. Redwerk was also presented as our speaker told about our experience with being an Estonian e-Resident.
The discussion touched on the Estonian Startup Visa, the benefits of e-Residency, the startup ecosystem, and the available kind of investments and public support the founders can expect.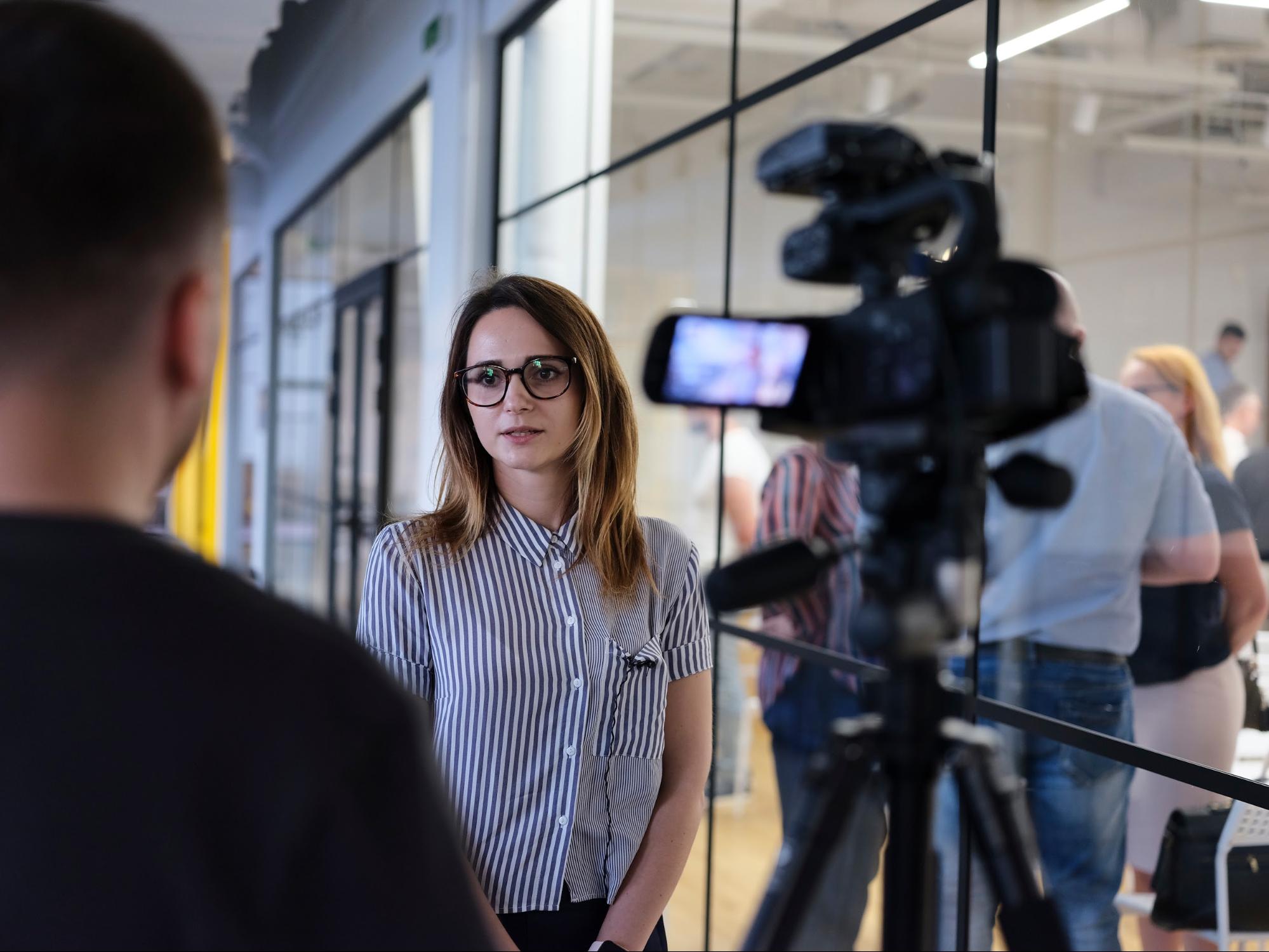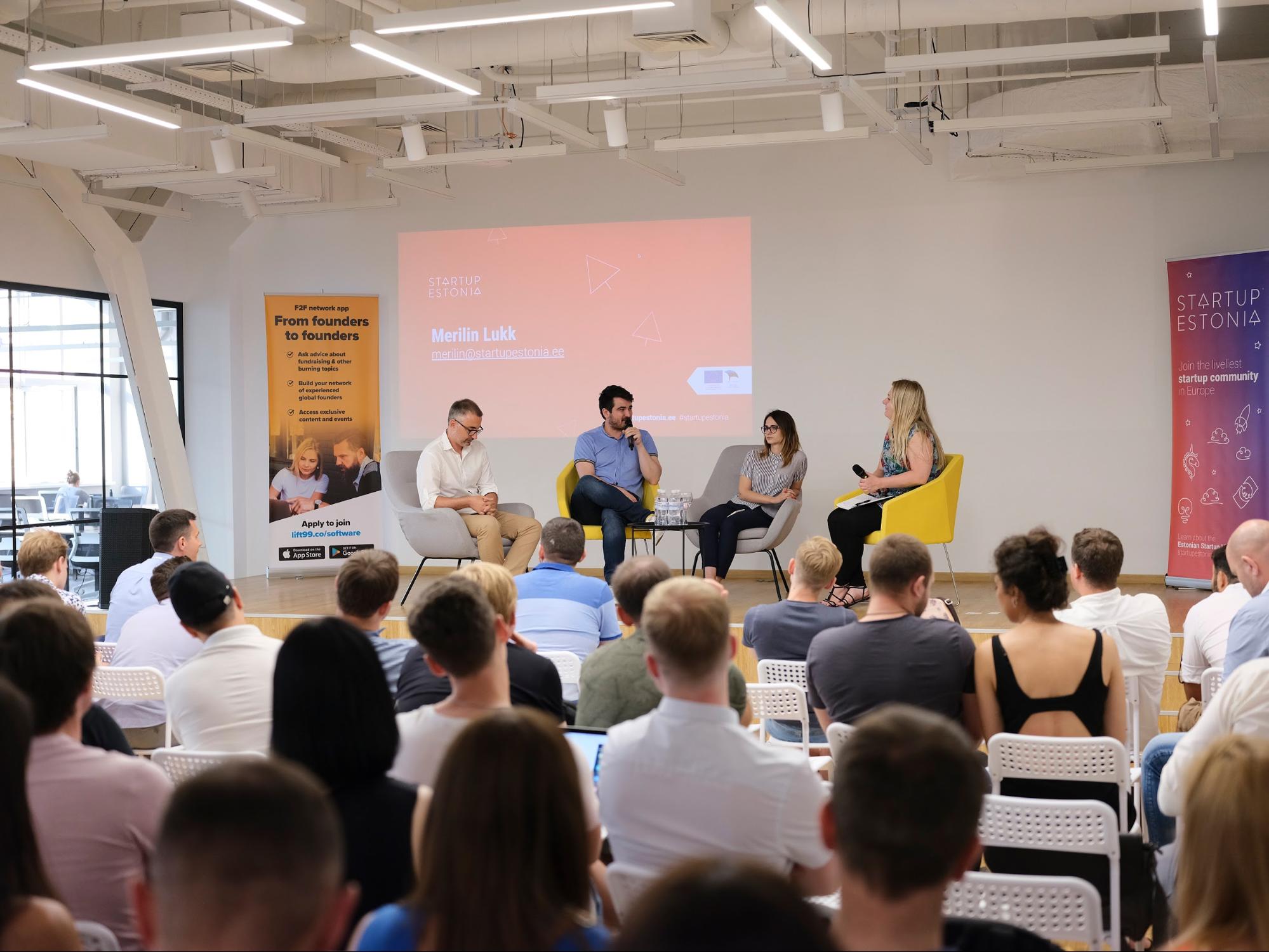 See how we upgraded a mission-critical legacy codebase for European Parliament's voting room