"The first wealth is health", Emerson said.
Many people might be currently concerned with this quote. Especially when they see and hear more and more about pollution levels growing and the number of diseases increasing.
Many countries have already started to reform their healthcare sector to provide citizens with quality medical services via high-tech medical equipment and innovative information systems. In Ukraine, e-health is only gaining popularity, and the first step to the update is implementing an electronic system for doctors and patients registration. It will allow to fund the medical industry more efficiently, as a doctor's salary will depend directly on the number of admitted patients.
The electronic system will also enable people to make appointments online and track the quality of medical services. Full information will be stored in the universal database so that patients can quickly receive their medical information and doctors can see the whole medical record to provide the correct diagnosis and treatment.
Ukrainian e-health Experience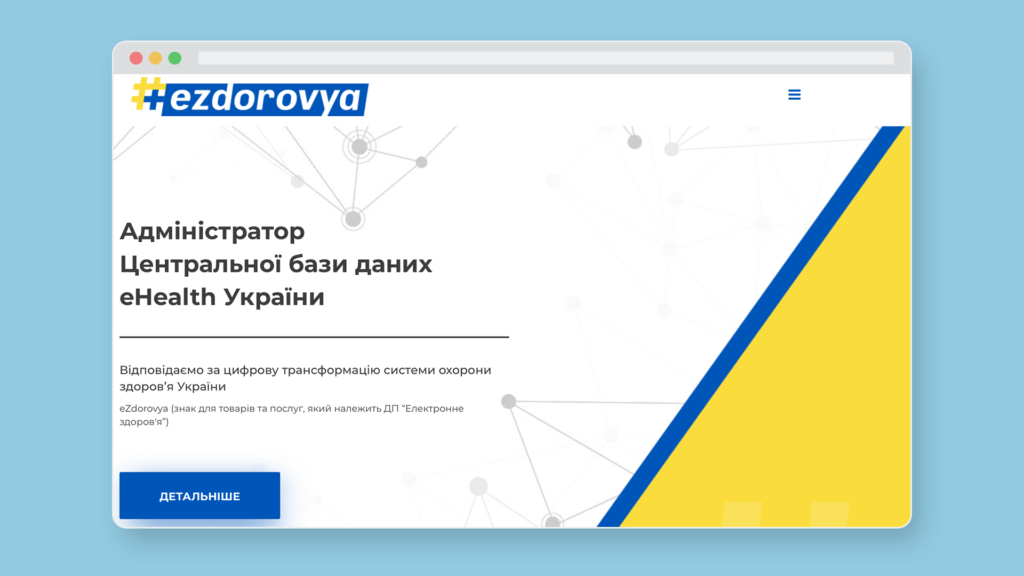 As of today, Ukrainian e-health system reached a new level of implementation. The driving force of these changes lies in support of the governments of Canada, the USA, Germany, and the Global Fund. These countries have reached significant success in e-health and now assist Ukrainian IT specialists in developing the software part of the system's central component.
Ukrainian e-health system currently provides the following electronic services that are already operating in Ukraine:
Concluding family doctor's declaration;
Online doctor appointments;
Electronic prescriptions;
Electronic registry of insulin.
Launched in test mode/planned for launch:
Patients' electronic medical cards;
Electronic referrals for diagnostics and narrow-profile specialists (planned to be introduced by the end of the year);
Electronic register of disability certificates (planned).
Eventually, all workflow in the healthcare system will be transferred to the electronic format, with each change implemented carefully and qualitatively, based on the best international expertise.
Canadian e-health Experience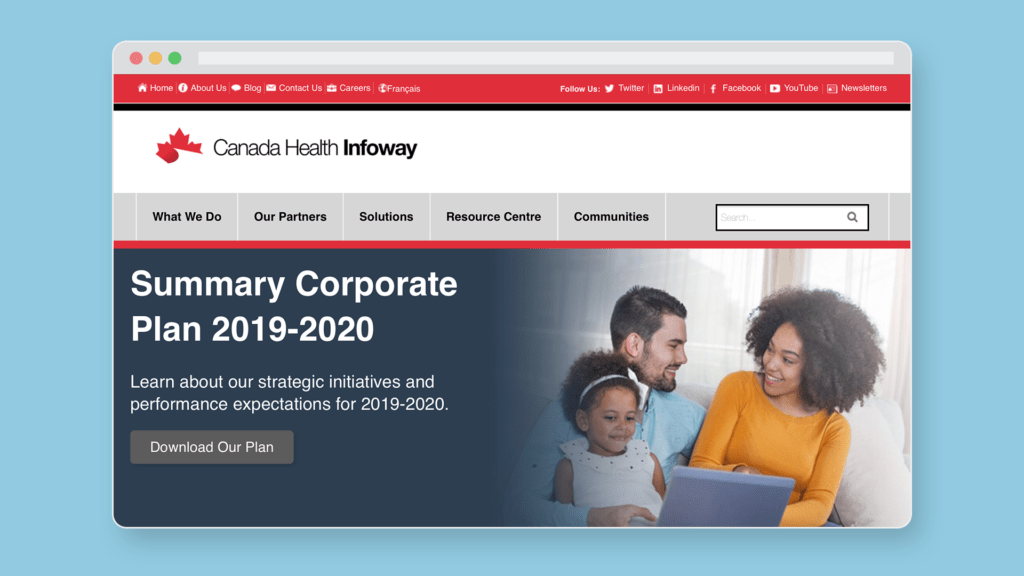 Canada started investing in e-health in 1997 to increase the availability and efficiency of the system. The main efforts were aimed at updating e-health services, as well as implementing an electronic prescription. Canada Health Infoway Inc. (Infoway) that was created in 2001 now coordinates the development and implementation of modern e-health technologies. Of course, like in any other country, there are problems such as funding shortages, slow adoption of e-health solutions and a lack of skilled professionals, but despite this, Canada has already digitized the core clinical systems and installed Laboratory, Pharmacy and Radiology Information Systems. Some hospitals and Emergency Medical Services (EMS) already use portable devices to view patient information and offer recommendations remotely. Nowadays, much attention is paid to Electronic Medical Record (EMR) clinical software that provides tools to create forms and templates for documentation, image management tools and management of the referral process. The broad implementation of EMR in Canada will allow keeping all medical data in a single environment, carrying out alerts, administrative tasks, and registration. Canada's practices like investment, collaboration, and sharing the best experience will undoubtedly help Ukraine to advance the national e-health agenda.
E-health Practices in the US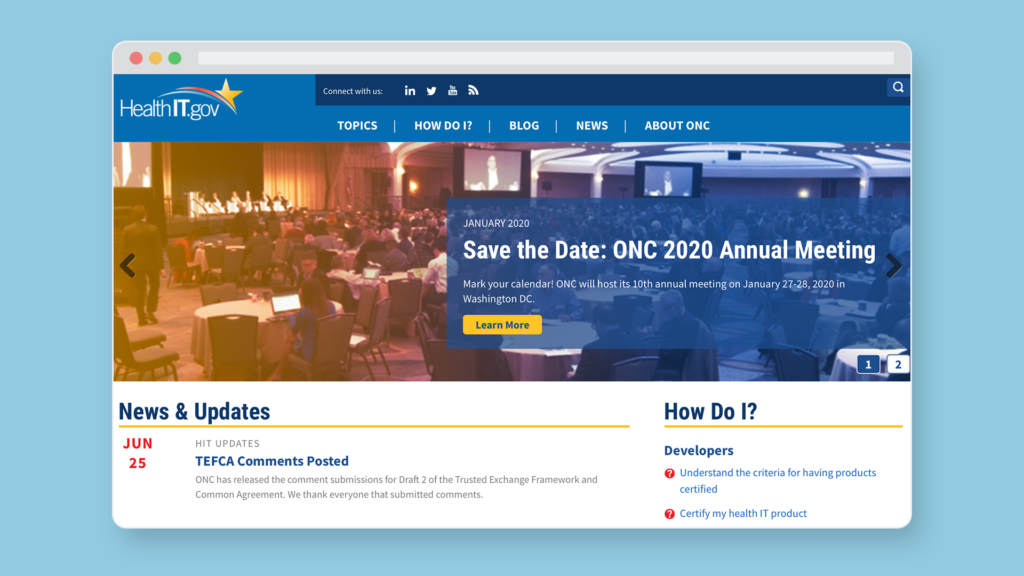 American Office of the National Coordinator for HIT (health IT) was founded in 2009 to improve safety, quality, and efficiency of healthcare. HIT initiative defined its main priorities as reducing disparities; engaging patients and families; care coordination, population, and public health improvement; ensuring adequate privacy and security. Now, the use of mobile technologies for health in the US is increasing rapidly. According to stats, revenues in the e-health market amounted to US$3,097 million in 2017. Nearly all the mobile applications are developed in the private sector and help to monitor diabetes, use strategies for treatment of overweight and obesity, follow the heartbeat and predict strokes.
Within the framework of e-health development in the US, there have been established 44 Regional Extension Centers (to assist providers in the complex processes of selecting and implementing healthcare IT systems), a favorable atmosphere for HealthIT workforce development, and several certification programs.
By the governmental initiative were also proposed standards for the main types of clinical data and the development of a unified information health network for data exchange across state lines.
The provision of grants for other countries plays a very important role in the development of US's e-health, as these grants cover different innovative approaches like enabling clinical data exchange in case the patient goes to another doctor or hospital. Сountries that received such grants have an opportunity to improve this process and provide safe offline access to a patient's medical documents.
Due to the US grants, Ukraine entered the list of countries that had received financial investments and is now developing e-health projects too.
German e-health experience
In 2015, the German government passed a law on the introduction of electronic health cards by 2018. The cards will contain full information about the patient, their medical history, and prescribed medications. In case of not filling out such a card, the doctor will even have to pay a fine! Such a reform in e-health will allow people to adapt more to the modern information world and improve the interaction of IT systems and healthcare. It is also planned to introduce additional medical applications for mobile devices. The main feature of electronic cards is that the patient himself decides to what extent he will use the card and its capabilities. With the sensitive data stored on these cards, they are protected and secured better than bank cards. Data transmission itself is carried out in an encrypted form through a secure healthcare network, not via the Internet. Such problems as the lack of doctors in rural areas, lack of technical support in hospitals and the interrelations between them, create obstacles to the full implementation of e-health in Germany. Despite this, the government finances this area and sees its development as a great benefit and prospect.
Looking back at the experience of these countries, we can see that a full-fledged launch of e-health in Ukraine has a long way to go. But, thanks to IT resources of our country, qualified specialists, and healthcare application development companies, we can create an efficient healthcare system to improve the service and increase the quality of medical care.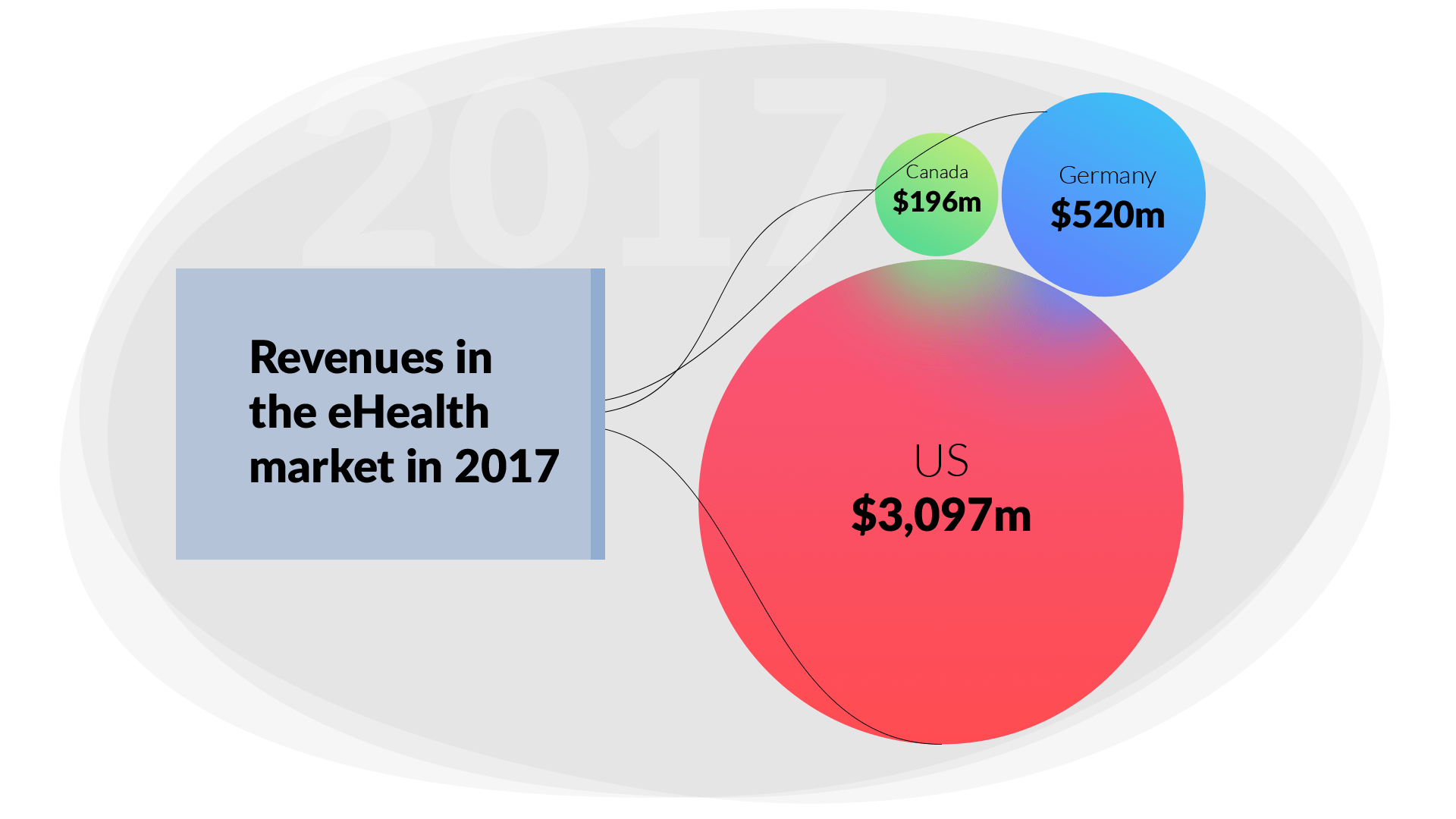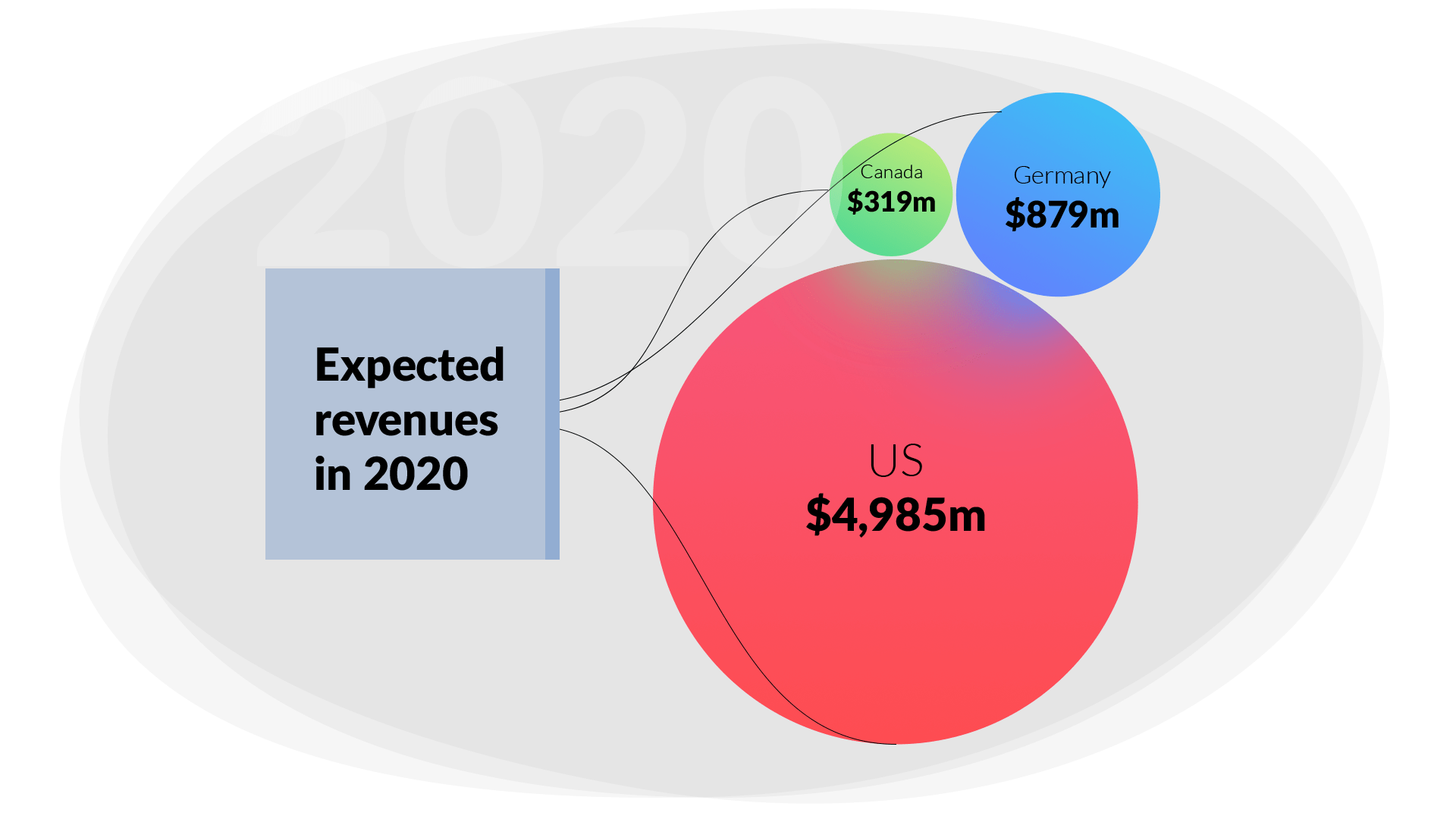 Source of stats: https://www.statista.com
Redwerk's experience with e-health
For years of working on global IT market, Redwerk worked with projects from e-health industry. One of the most memorable partnerships was with ClearDATA healthcare cloud provider, based in the US. We supported their legacy product in .NET, working with HIPAA compliant standards. Such projects demand to work with strict guidelines on security and data safety. This experience strengthened our healthcare industry knowledge and gave an understanding of e-health development importance.
Redwerk is always ready to facilitate the creation of healthcare innovations. So, if you have an existing product or just an idea that could change the world, we would be happy to help you with the development and bring it to life!