Descargar PDF
×
Where do you want us to send our Gooroo app development case study?
Gooroo ofrece una solución práctica a sus usuarios, poniendo en contacto a los tutores y estudiantes correspondientes en función de sus perfiles y expectativas, permitiendo que se encuentren de forma fácil y cómoda.
The company needed to develop the mobile application for tutors. Redwerk developed it based on the guidelines provided by Gooroo team.
We listen to our clients and learn constantly, leveraging creative thinking and innovation for multiple tech startups. Such a position allows us to develop the best solutions for both businesses and users.
Retos
El equipo de Gooroo ha tenido una visión clara de cómo facilitar la vida de los tutores y de los estudiantes que desean obtener conocimientos en varios campos de estudio que requieren clases offline con tutores experimentados.
Así es como aparecen los productos más increíbles: una visión clara se combina con la profesionalidad de los ejecutores técnicos. Redwerk aceptó con mucho gusto ayudar a Gooroo con los servicios de desarrollo de aplicaciones móviles, que acabaron convirtiéndose en una gran aplicación iOS que los tutores de Estados Unidos están utilizando exitosamente.
Las funciones que había que implementar en la aplicación eran: página de registro/inicio de sesión, envío de solicitudes, perfiles de los tutores y programación de las clases.
Solución
Desarrollo
We developed the whole application from scratch. The back-end was developed on the client's side in parallel with mobile application development we were doing in Redwerk.
Redwerk developed a native iOS application by using Swift language. In order to create the scalable and easily modifiable application, Redwerk has chosen MVVM (Model-View-Viewmodel) as a template for projecting the app's architecture. Projecting with help of MVVM allows to easily add, delete or simply change the separate modules of the app and scale the developing efforts when needed.
These are the main features implemented to the app:
Detailed onboarding for tutors, helping to correctly set up their profiles step-by-step.
Requests from students including short information about the student, student's manager / mentor (in case it's present), Subject, Topic, Student's Grade level, Goal of study, Preferable learning style (Discovery, Introduction, Storytelling, Analogy, Theory), Session length, Free time slots, Place for meetings (offline only), Balance of earnings.
Tutor's sessions (planned sessions past sessions waiting for feedback, past sessions with feedback). Feedback includes: general recap, learning pace of each student, learning methods that work best, problematic areas of study, soft skills evaluation. Feedback system helps tutors to find maximally personal approach to each student.
Tutor's profile. This section includes specific information about each tutor: languages, hobbies, subjects, location, accomplishments, available time slots.
Diseño
In case with Gooroo, Redwerk has got beautiful, meticulously thought out design, well-structured in the upstyle guides.
A set of well-thought-out components creates one screen that does not stand out from the general style and is convenient for reuse. This design is convenient for developers who can adjust all styles in the system and repeatedly replicate them on other screens.
Resultados
El proceso de desarrollo comenzó en noviembre de 2018 y sigue en marcha. El proyecto se encuentra actualmente en la fase de mejoras y soporte. Gracias al proceso de Scrum bien estructurado, utilizamos la primera versión realizada en diciembre de 2018. Seguimos con el desarrollo proporcionando leves correcciones y apoyo al producto creado.
Gooroo crece día a día. Hoy día, conforma un grupo de profesores y estudiantes curiosos y es proveedor oficial y socio del Departamento de Educación de Nueva York. Según ProductHunt, es el producto número 3 del mes.
Gooroo también ofrece clases particulares y tutorías a niños de familias con bajos ingresos a través de su iniciativa no lucrativa Gooroo Gives Back. Entre los socios actuales de Gooroo están Books for Africa, NYC Department of Aging, TAL, Related Realty y Carter Burden Network.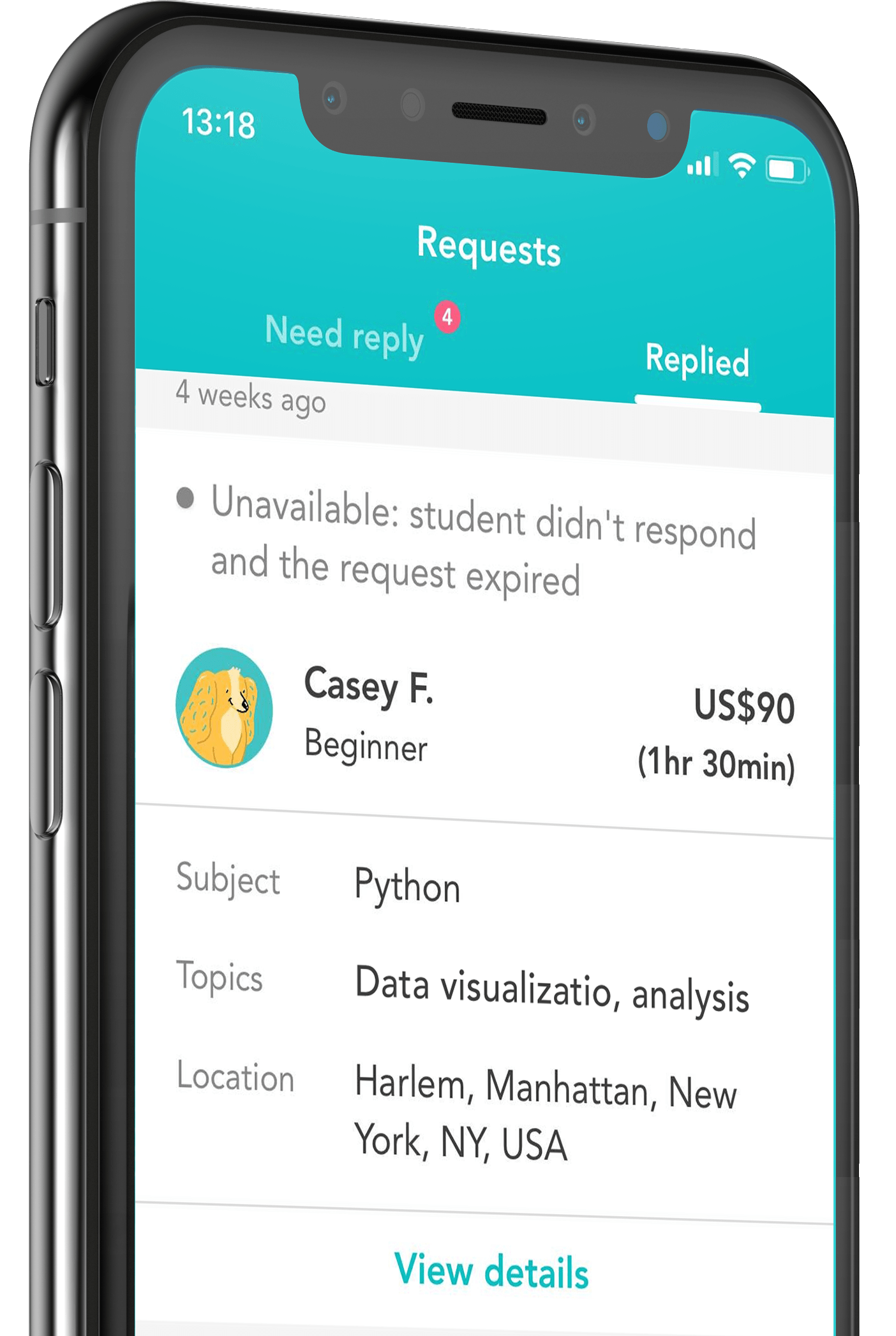 En prensa
It will revolutionize the way people learn or share their expertise.

Mobile app discovery service dedicated to helping consumers and businesses.
The days of looking in the library for flyers with a tutor's phone number are over and all you need to do is download the Gooroo mobile app.

The largest organization focused on technology, startup, and entrepreneurial ecosystem.
Being a "Gooroo" cuts out the middleman of tutor companies that so many Hunter tutors give a cut of their payment to.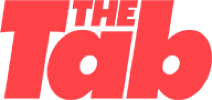 The Tab is a site covering college and youth culture run by journalists.
La aplicación que han desarrollado es atractiva y sólida. Su equipo es muy profesional, y su eficaz capacidad de trabajo les ayudó a resolver los problemas con rapidez y a cumplir con un plazo muy ajustado.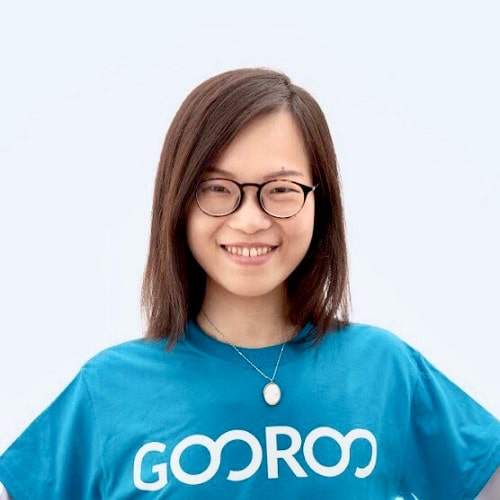 2
ingenieros de control de calidad
Comentarios del equipo Redwerk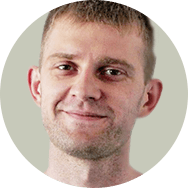 Gooroo es un producto móvil moderno y sofisticado en el que se fusionan un backend y un diseño de alto nivel. ¡Grandes compañeros con los que se puede resolver fácil y rápidamente cualquier problema de diferentes niveles de complejidad!
Related in Blog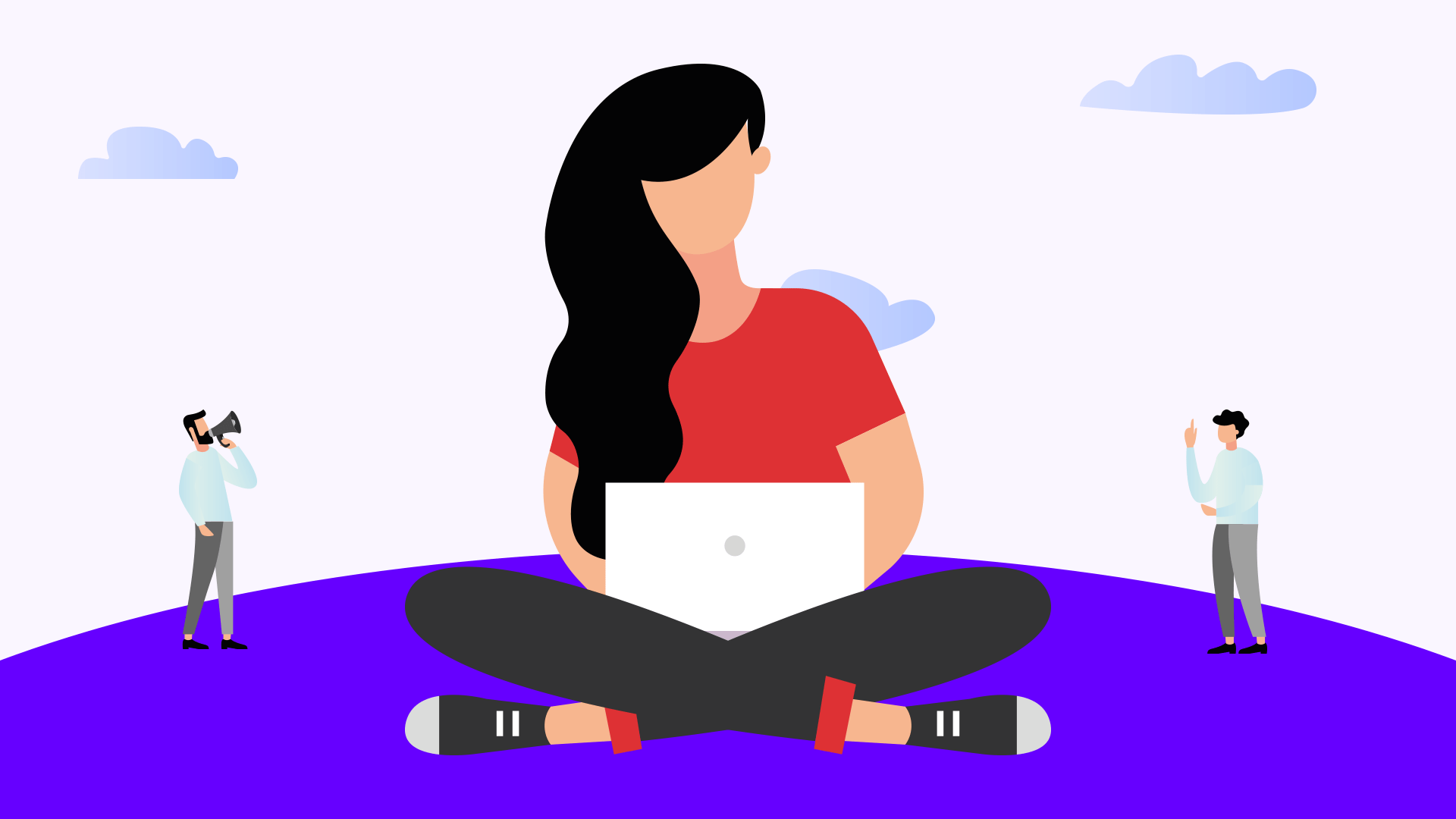 Vibrant, innovative, and inspiring change - these are the epithets commonly applied to the IT industry. Over the recent years, the tech sector has been booming, and this rapid development is projected to grow in the future. However, no matter how progressive...
Read More
Otros estudios de caso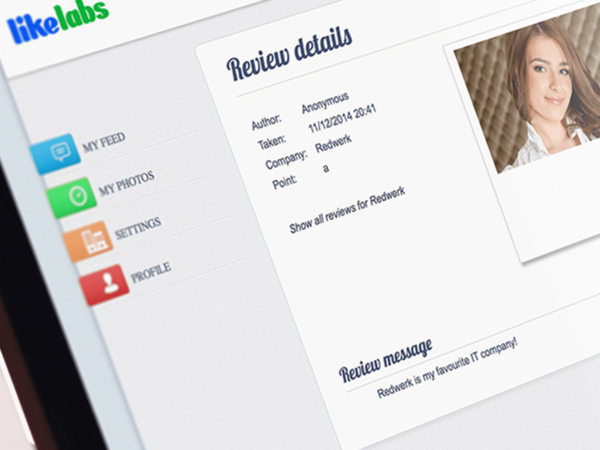 Developed iPad app
web portal
special Facebook and Vkontakte apps for place-based review sharing solution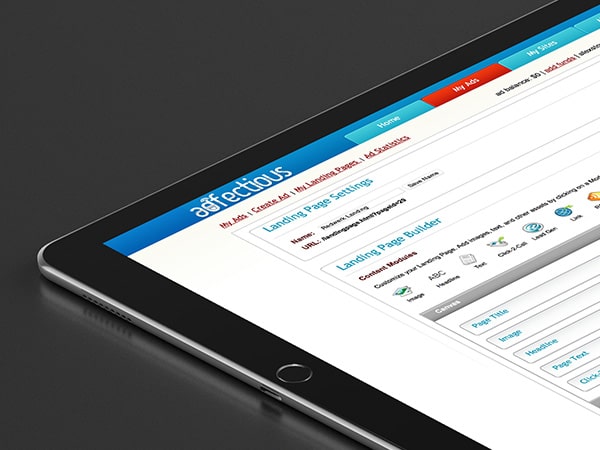 Developed mobile advertising system inspired by Google's AdMob and used on popular Romanian media like meteoromania.ro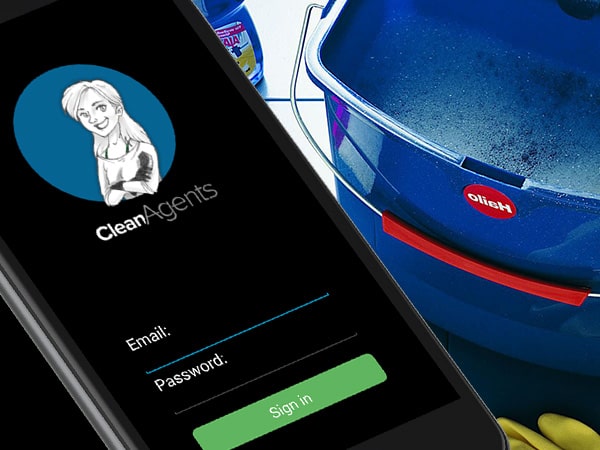 Built Android app for self-employed cleaners across Germany and Austria
soon acquired by Helpling.de