Get PDF
×
Where do you want us to send our Justin Alexander online platform development case study?

Justin AlexanderNew York, NY, USA
Justin Alexander is a popular bridal dress fashion brand with offices in the US, Europe and Asia and retailer network with 1500+ stores worldwide.
Justin Alexander came to us with four separate websites that had to be combined into a single multibrand platform.
Redwerk can build state-of-art online stores and web presence for businesses of any size in various industies.
Challenges
Everything that is connected with wedding day is wrapped in magic, especially the wedding dress. That's why everything about it should be perfect, starting with the website from which she is inspired. When Justin Alexander, one of the world's most popular bridal companies, asked us to help them create a completely new website, we were head over heels excited to take part in this massive project. Redwerk's engineers were tasked with a number of challenges:
Pixel-perfect magazine layout on multiple screen dimensions.
Multibranding. Different brands, each with a unique style, product list and events should settle upon a single domain.
Page builder. Including block structure of the page. Intelligent search. It should allow users to search for brands and events throughout the website.
Geolocation for users. The website should track the location and show the closest authorized reseller shops.
Data export. The website contained a huge amount of data and we had to create a mechanism for exporting all of it.
All the challenges entrusted to Redwerk, as to the seasoned software development outsource company, contained much more tricky tasks that had to be accomplished in order to make things work. Starting from changing the logic of the whole website and advanced server configuration and up to supporting the old version in a healthy state until the initial release.
Solution
Multibrand platform
A great challenge for us was to implement multibrand platform within one domain, as the difference between five designers was far from different color sets. Every brand has its own style, product list, events connected with it and retailer stores. The menu also works individually for every brand showing only items connected with the chosen designer.
Page Builder
One of the key tasks Redwerk accomplished during this project was an exclusive Page Builder – a tool that allows to create custom pages and make changes to them in a matter of seconds. Having a vast experience in providing Python development services, our backend team coded blocks for storing different kinds of data, while frontend devs combined these blocks into a variety of templates and patterns. This tool now allows to create new pages and make changes like adding, deleting and switching blocks in a matter of a second.
Search and filtering
Searching for the dream dress, girls browse hundreds of pages, and here's where good filtering options may come handy. Our skilled developers built dynamic filters that show only those settings that contain at least one item. So, a visitor will not end up looking at an empty page after enabling all needed filter options.
Redwerk team was also tasked to create the global search that displays the most popular products throughout the website. Besides just searching, it operates with a certain priority of conditions (like a collection) that influence the result.
Data migration and import
Another big task for our team was a complete data migration. As the old website contained tons of data manual transfer was not an option, and Redwerk devs created a mechanism to migrate faster and without loss. It took a while, but the data transfer was accomplished successfully, and all items found their place in the new design. Thriving to make all kinds of uploads easier on the updated website, we also implemented no-hassle .csv data import for the new products.
10
developers worked on the project
1,500+
authorized retailers
30,000+
website visitors per month
500+
dresses in inventory
Results
Redwerk's talented web developers proved their expertise and succeeded in building a huge online bridal dress website. The additional scope grew over time as we received new requests from the client while working on implementing the features. Basically, we created a whole fashion platform and also added a handful of extra features, and the result is something to be proud of.
Now, this global online showroom allows visitors to choose from the latest collections of bridal dresses created by five prominent design brands and search among 1500+ retailer stores around the world.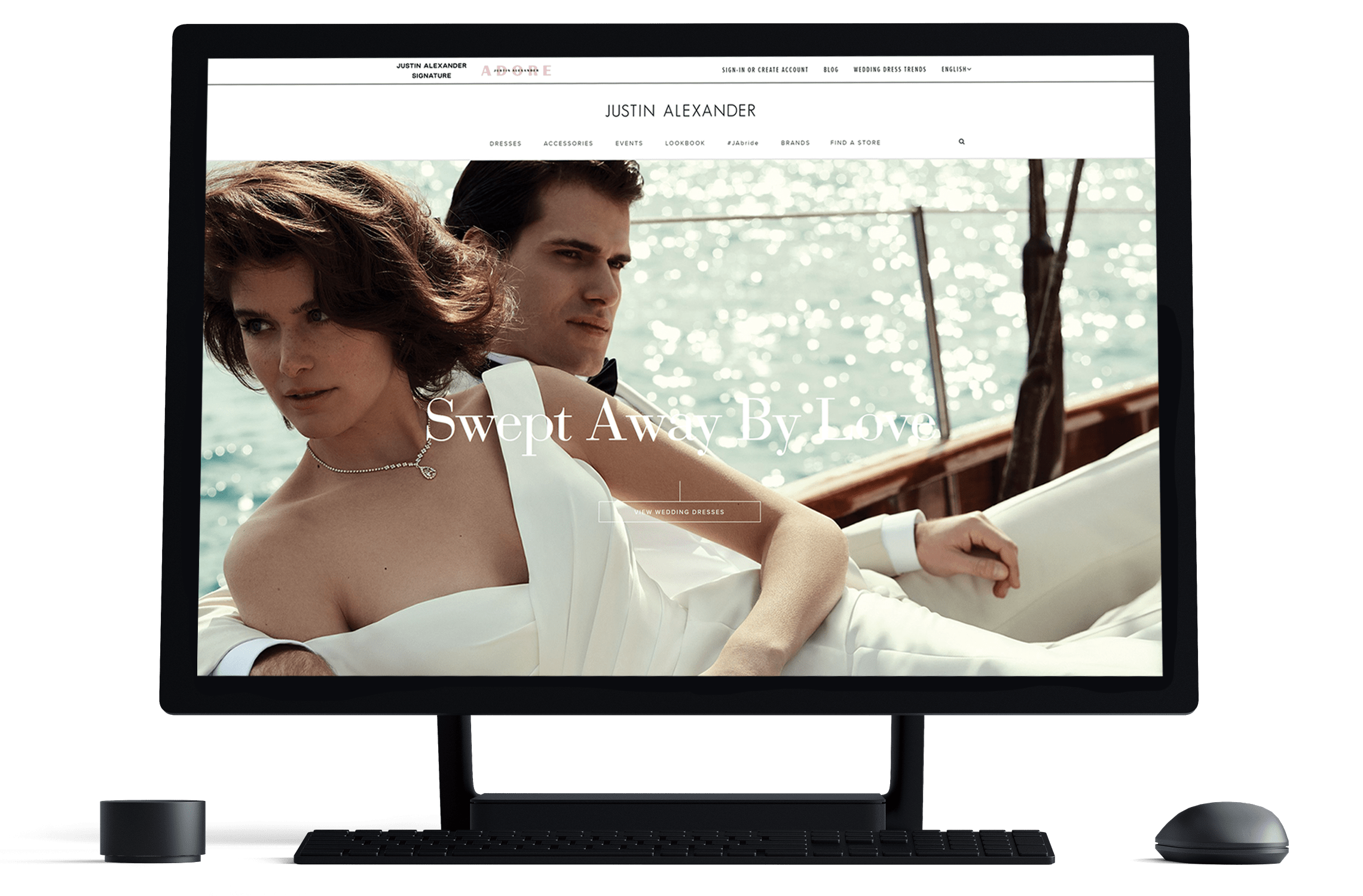 Después de trabajar de forma remota con algunos equipos de desarrollo diferentes en el extranjero, trabajar con Redwerk el año pasado fue realmente un soplo de aire fresco. El proceso de Redwerk, aunque flexible para adaptarse a las necesidades individuales del cliente, ha sido increíblemente organizado, eficiente y sin complicaciones. Finalmente, uno de los muchos beneficios de trabajar con este equipo ha sido su excelente comunicación y disponibilidad prácticamente las 24 horas del día, los 7 días de la semana. En general, recomendaría encarecidamente el servicio de Redwerk a cualquier empresa que busque subcontratar sus proyectos técnicos y de desarrollo a un equipo experto, talentoso y extremadamente comunicativo.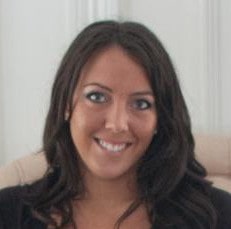 Steph Levine, Diseñador UX/UI en Justin Alexander
Redwerk team comments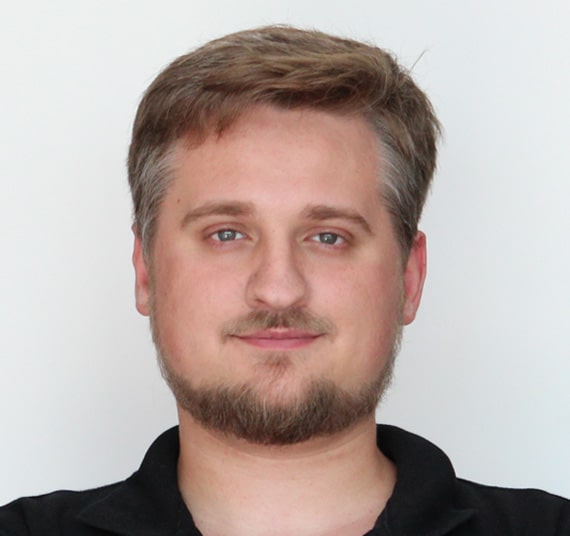 Justin Alexander is a complex and huge project with a number of original features. It was both exciting and challenging to work with multibrand structure. Basically, we combined several existing websites into a single platform, and also transferred the enormous pile of data with zero-loss.
Related in Blog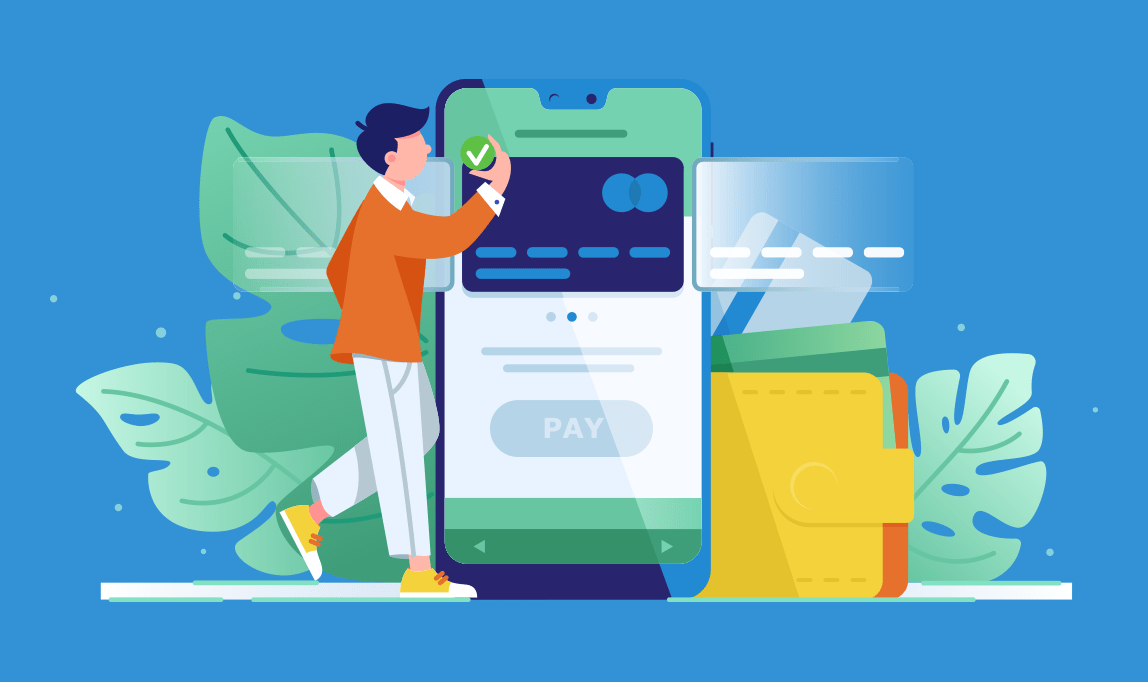 Staying competitive has always been a motivating factor for every company hoping to remain viable for a long time. As a retailer, large business, or startup, you need to monitor changing consumer habits and online shopping trends. And these changes don'...